Wheel Woolies 18" Caliper Brush WWRKLCSB18G2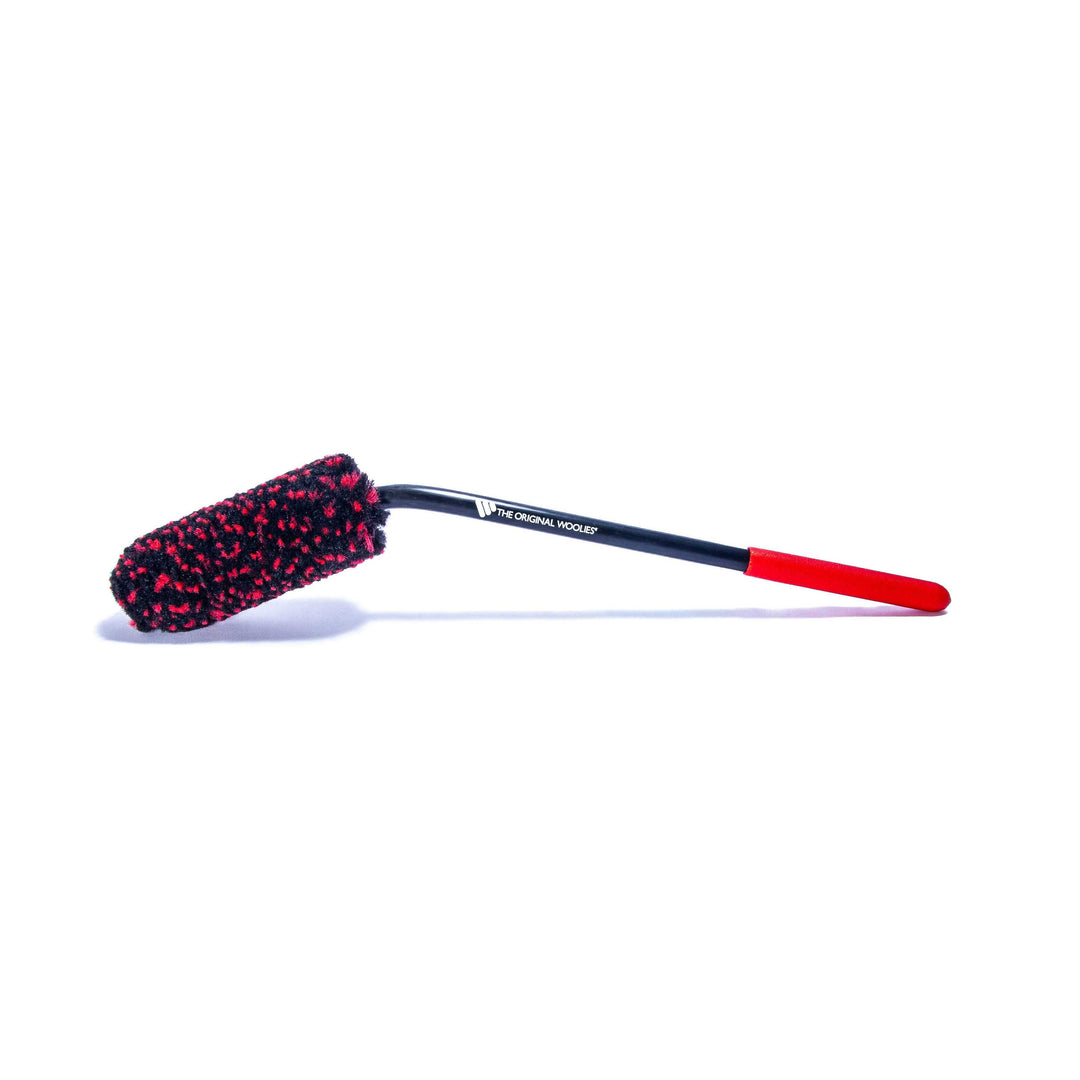 The Caliper Spoke Woolie is very similar to the original Wheel Woolie, except it has an angled head. Like the Wheel Woolie, the head is constructed of polypropylene fibers that reduce splatter.
The Caliper Spoke Woolie is a great product for gaining access to the back of your wheel's spokes, in addition to a variety of other similar places that you might sometimes have a problem reaching.   
Description
Caliper Spoke Woolie head is constructed of polypropylene fibers
The head sits at a 45-degree angle
Available in 2 brush sizes: 12" (1 1/2" OD) and 18" (1 3/4"OD)
Metal free
Chemical resistant