The Rag Company Dry Me a River 20x40" 2 Pack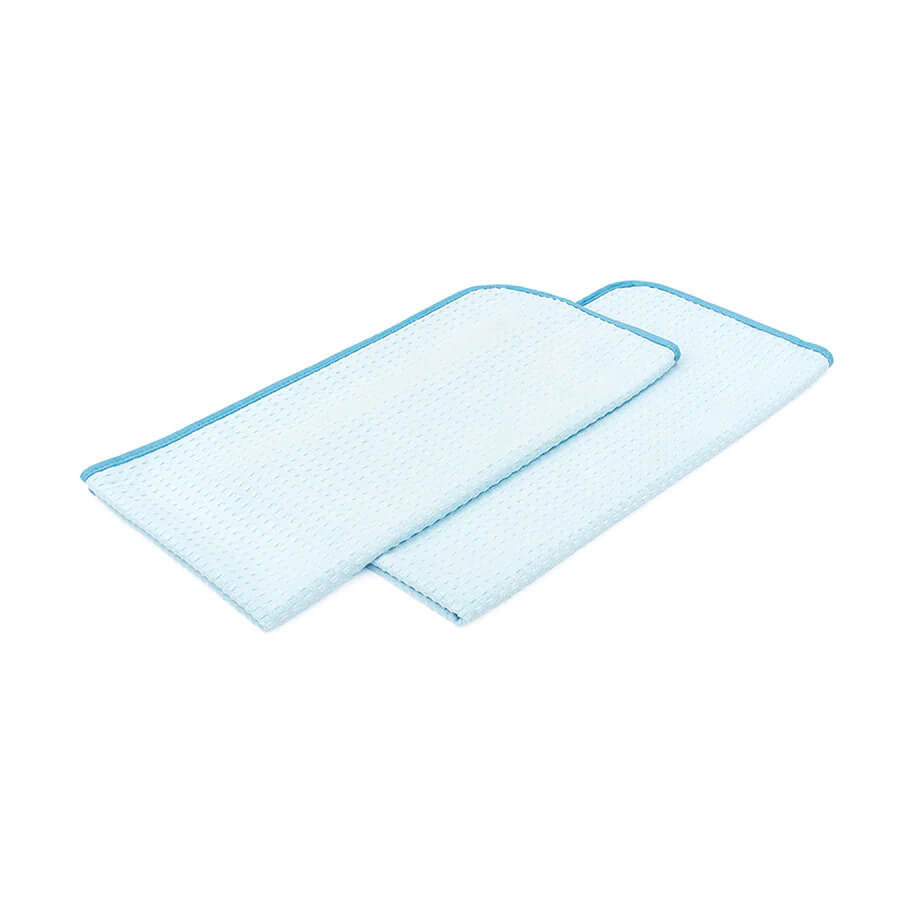 Dry Me A River drying is TRC's highest quality microfiber waffle-weave drying/detailing towel and the #1 selling choice of numerous automobile manufacturers, collector car clubs, professional restorers, and detailers everywhere.

This towel will deliver a scratch-free / swirl-free finish through hundreds of uses. Pamper your paint and finish with the softest, most scratch-resistant microfiber towel product line available.
Recommended Uses:
Drying Towel; Windows, Glass and Mirrors; Runny / Liquid Detailing Products
Product Details:
Lint-Free / Non-Abrasive
Waffle Weave Pattern is an Excellent Choice for Wiping Windows, Glass and Mirrors...or All Over Your Car
Absorbs Up To 10 times Its Weight in Moisture
Highest Korean Quality Split Microfiber
Effective for the Removal of Dust and Dirt Without the Use of Chemicals
Also Safe To Use On All Electronic Equipment and Screens / Optics
Extremely Durable - Ability to Withstand Hundreds of Washings with Proper Car