The Rag Comapny Ultra Clay Mitt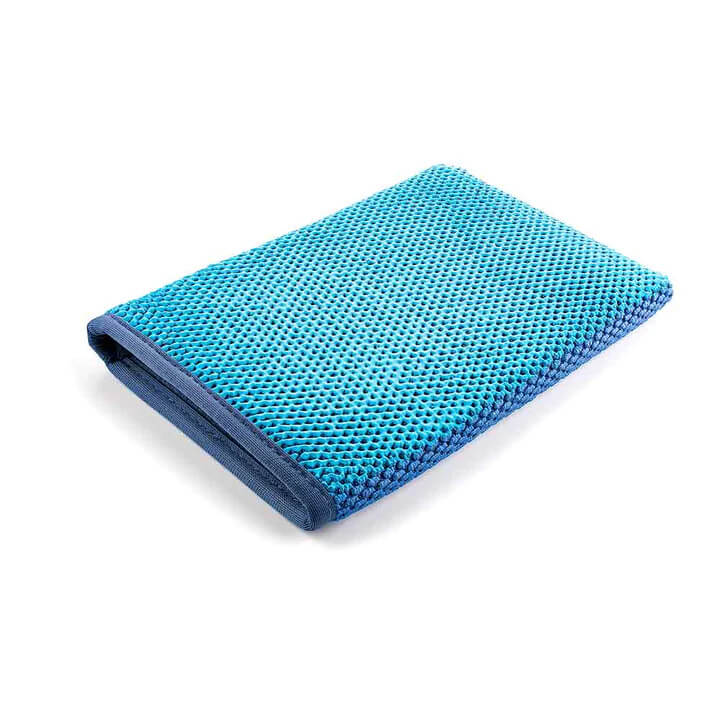 TRC ULTRA CLAY MITT - BLUE

The ULTRA Clay Towel helps maintain a clean & smooth surface! An evolution of the clay bar.


Use Before Waxing, Buffing & Polishing
Truly Cleans & Smooths The Finish
Increases Gloss, Depth & Shine
Helps Wax & Sealants Last Longer
Directions:

Wash vehicle to remove loose dirt and debris
Spray your preferred clay lubricant on a small section of the vehicle
Gently rub the Ultra Clay Towel over the lubricated area until contaminants are removed and surface is smooth. Wipe area with a Microfiber Drying Towel. Continue in sections until the vehicle is fully decontaminated
Follow with Your Favorite Wax, Sealant, or move onto compound/polish
Prior to initial use rub the Ultra Clay Towel on glass using clay lubricant. Inspect surface of the Ultra Clay Towel before and during use. To clean the clay surface, spray clay surface with lubricant and wipe gently with hand. After repeated use, or if too much contamination is present, discard and use a new Ultra Clay Towel.

Do not soak in liquid
Do not squeeze or wring out
Do not store laying flat on clay media surface
Do not store wet in air tight containers