Menzerna Super Finish Polish 3500 8oz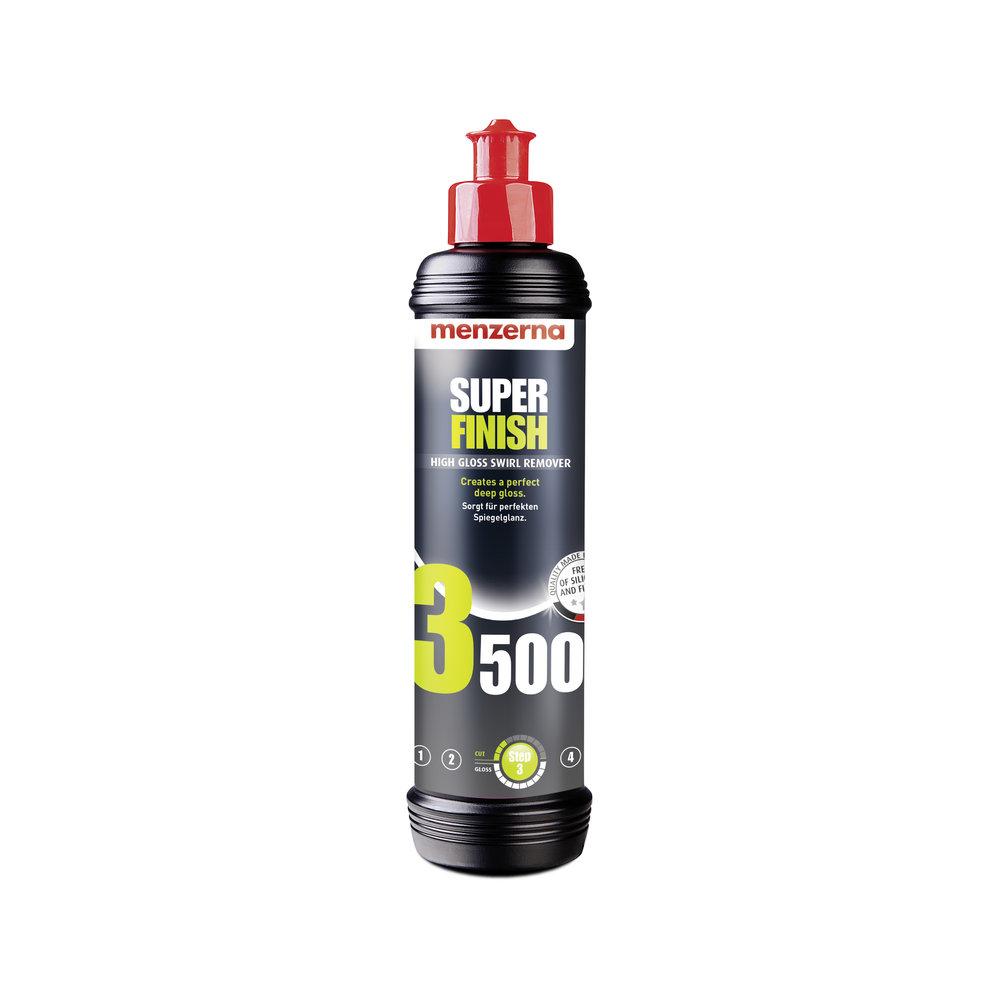 Super Finish Polish 3500 8oz - Note: Menzerna Super Finish SF-3500 is the new and improved version of Super Finish SF-4000. In addition to improving the formula, Menzerna has changed the name and label. 
Menzerna Super Finish SF-3500 is the next generation of Nano Polish PO 106 FF. Super Finish SF-3500 contains a micro-fine abrasive dust that quickly removes light imperfections and holograms while creating a mirror shine. This new formula features less dusting than the original Nano Polish and leaves your vehicle with the glossiest possible finish.
SuperFinish is our advanced solution for OEM assembly plant applications, body shops and detailing/reconditioning specialists.  It can be used with either a rotary or random orbital polishing machine.
If you are looking for a perfect, hologram and swirl-free finish on the darkest paint colors without any hiding or filling of defects, SuperFinish is your first choice for permanent defect repair.
Benefits:
Finest abrasives for removing fogging and holograms
Brilliant deep gloss
Silicone-free