QPON 6.1 Medium Polish 2000 500ml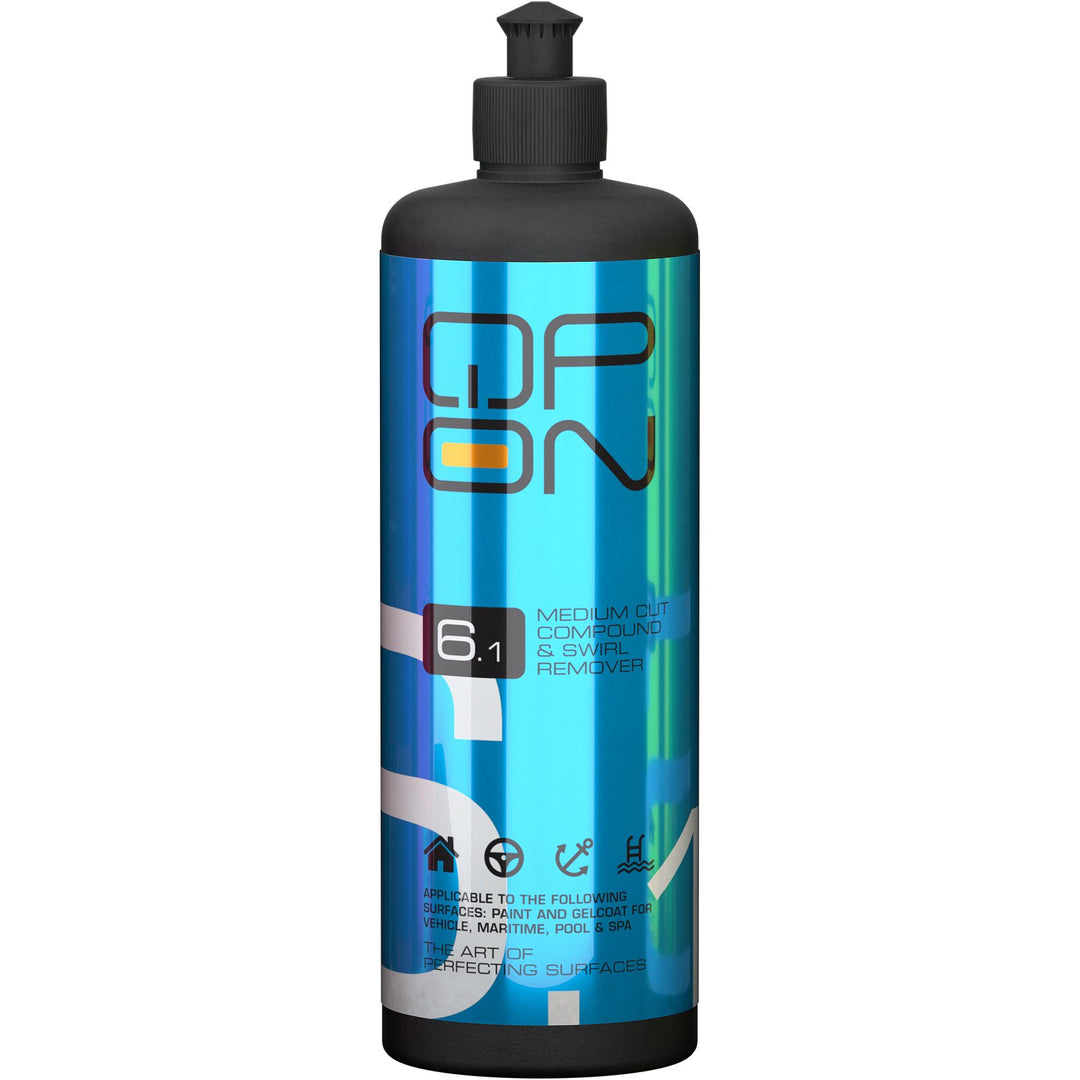 6.1 Polishing paste medium swirl & hologram remover P2000
QP-ON 6.1 is the ideal polishing paste to remove surface irregularities such as swirl & hologram removers and vortex marks.
The medium polish for the second cut of the correction process of QP ON Polishing System. 

Less is more (up to 50% more productivity than usual) in order to be able to work economically and efficiently.
Silicone free
Removes severe defects and scratches
Removes scratches from grit P2000
Abrasive dissolves by itself
Extremely low dust generation
Suitable for use with eccentric and rotary polishing machines
Spread the buffing compound around the surface that needs to be treated. Use a buffing machine with a soft pad and only apply medium pressure to the area. Then clean the area with a fine microfiber cloth and an upholstery cloth, done. High gloss and a quality surface are guaranteed.