Pinnacle Black Label Synergy 5oz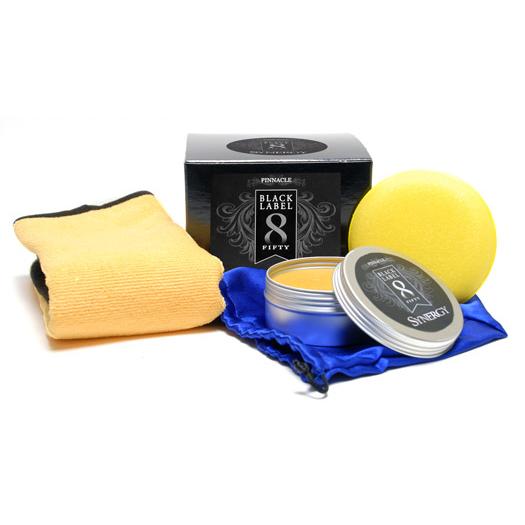 Pinnacle Black Label Synergy The element of shine

Simply amazing is the only way to describe the fluid, shimmering gloss that Black Label Synergy - the first and only paste wax that fuses nano-glass ceramic particles with No. 1 Brazilian Carnauba Wax - imparts on your vehicle. Formulated using the same nano-glass ceramic particles found in Black Label's line of Diamond Surface Coatings, Synergy combines Pinnacle's proprietary blend of carnauba wax with the most advanced synthetic ingredients available. This synthesis of gloss-enhancing ingredients creates an incredibly glassy, reflective finish that shines like a diamond.
Synergy represents the cooperative action of state-of-the-art nano-glass ceramic particles with all-natural carnauba wax, providing incredible paint protection, a superior water contact angle, and a remarkable shine that will take your breath away. Black Label Synergy is the element of shine.