Phoenix The Ultimate Jumbo Foam Cross-Cut Sponge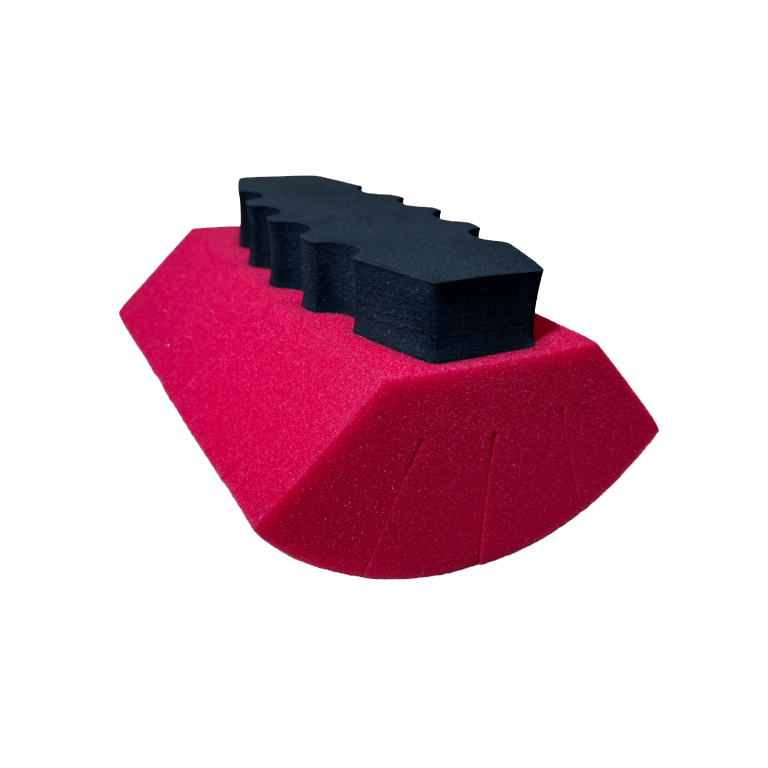 Featuring superior anti-abrasive technology, this Premium Jumbo Foam Cross-Cut Sponge w/ Easy Grip EVA Handle boasts HUNDREDS of the deepest grid cuts (up to an inch and a half deep) to help trap dirt and lift it away from surfaces – ideal for reducing wash induced marring! The softness and flexibility of the medium density porous foam cell structure ensure it holds maximum levels of water and cleaning solution, with the capacity to stretch into hard to reach places. Red color highlights contamination, so you know when it's time to rinse. The ideal cleaning accessories to add to your auto supplies!

Hundreds of deep grid cuts to trap dirt and lift it away from surfaces.
Soft, but firm ergonomically shaped foam grip to help washing mechanics and encourage proper technique.
Durable – With proper care these sponges will be reusable for 100's of washes.
Mid-density porous foam provides the perfect balance between superior liquid absorption for the best quality wash and long-lasting durability. The ideal pairing for any soap, conditioner, shampoo, or rinseless treatments.
Multi-Purpose – Perfect for all your vehicle exterior care paint, windshield, rims, plastics, and more! Use it for daily household duties around the bathroom, kitchen, and around the home.