P&S OFFROAD Full Send Total Dressing 16oz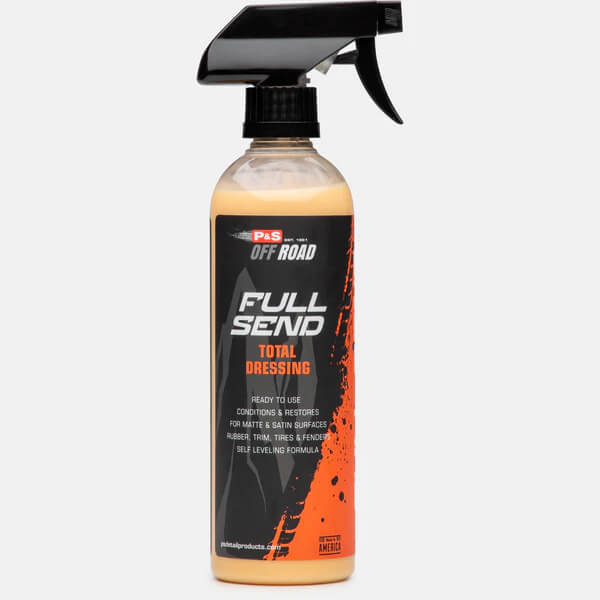 Full Send Deep Dressing is all about conditioning, restoring and rejuvenating the OEM appearance to interior and exterior finishes on ATV's, dirt bikes, off-road trucks, and more. Full Send is for use on all types of surfaces including rubber, plastic, vinyl and leather. Full Send naturally penetrates deep to provide UV protection and appearance. Full Send is excellent for use on tires, wheel wells, under carriages, dashes, consoles, seats, etc. Full Send creates a deep natural finish while providing UV protection.

For best results, clean and dry the area to be dressed prior to product application. Spray or hand apply depending upon application and desired results. Allow to dry to a glossy finish and wipe off excess material.