NV Snow+ 500ml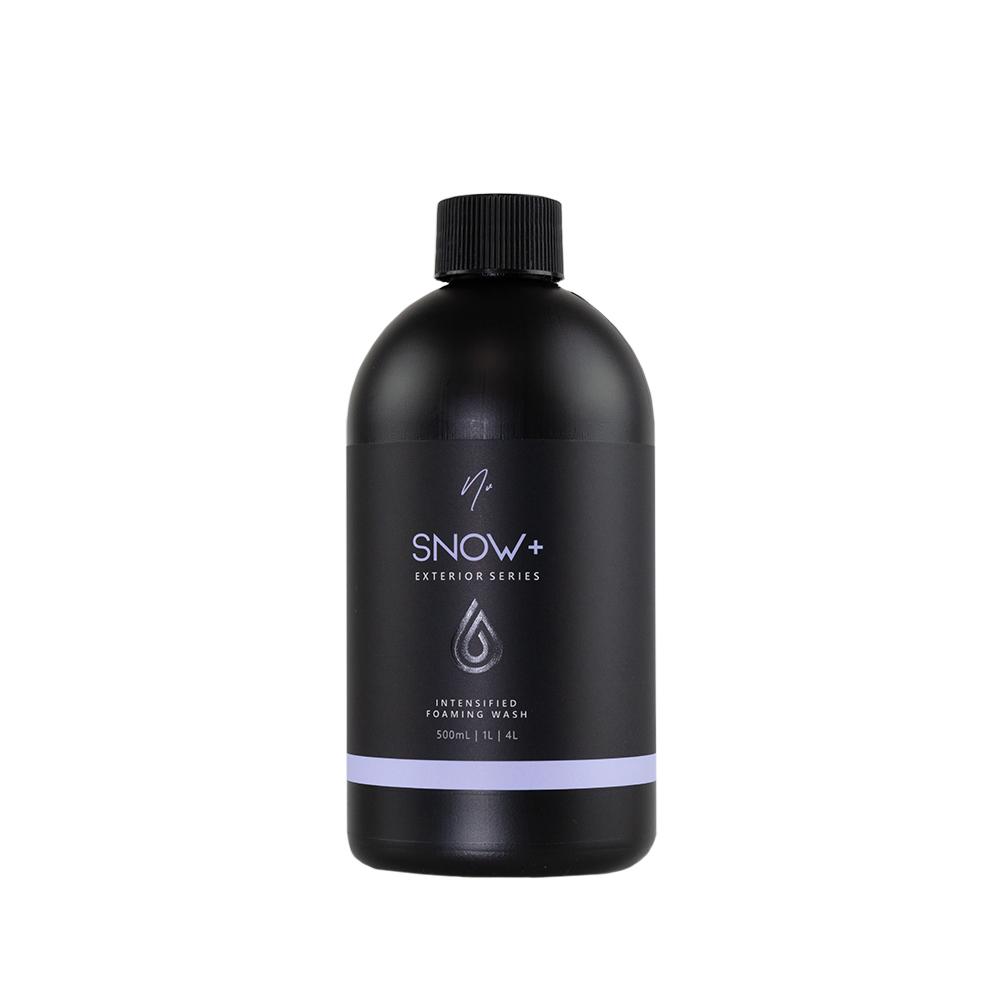 AN INTENSIVE WASHING SOLUTION THAT IS PERFECT FOR REMOVING STUBBORN DIRT/GRIME, BREAKING DOWN WAXES AND SEALANTS OR PERIODIC MAINTENANCE FOR NOVA COATINGS.

When it comes to cleaning, SNOW+ works like absolute magic. This wash concentrate is a stronger formulation than the traditional SNOW wash, yet it will not harm the exterior painted & unpainted surfaces of any vehicle. This wash is an ultra-foaming solution that is best used in a brass-style foam gun that connects to your pressure washer. It creates a thick blanket of foam, that clings to the car and actively starts cleaning the surface of the vehicle without you even touching it.
This product has been designed to work flawlessly in conjunction with the NOVA Coatings. PH 8.1 Formulation provides exceptional cleaning power; you will be amazed at how much dirt & traffic film is removed without touching the car! The hydrophobic & oleophobic surface structure of the NOVA coatings allows SNOW+ to rinse off extremely easy
This wash excels in its ability to reduce wash marring, it has been enriched with several types of washing lubricants, it should only be used as a bucket wash for periodic maintenance of nova coatings. It is still designed to reduce friction in the washing process. Coupled with the Cascade or Cloudburst, it will glide effortlessly over the surface, dramatically reducing the chances of wash marring and swirling.
This concentrate is at the absolute limit of concentration, it is jam-packed with safe, essential, cleaners & lubricants, which do not contain any waxes, polymers or simulated rinsing agents. 
50ml per 10L in a bucket wash (Can be reduced, but this is recommended for the great lubrication

) 
1:10 in a foam wash (Can be increased for more foam and cleaning power)