NV Purify (500ml, 1L)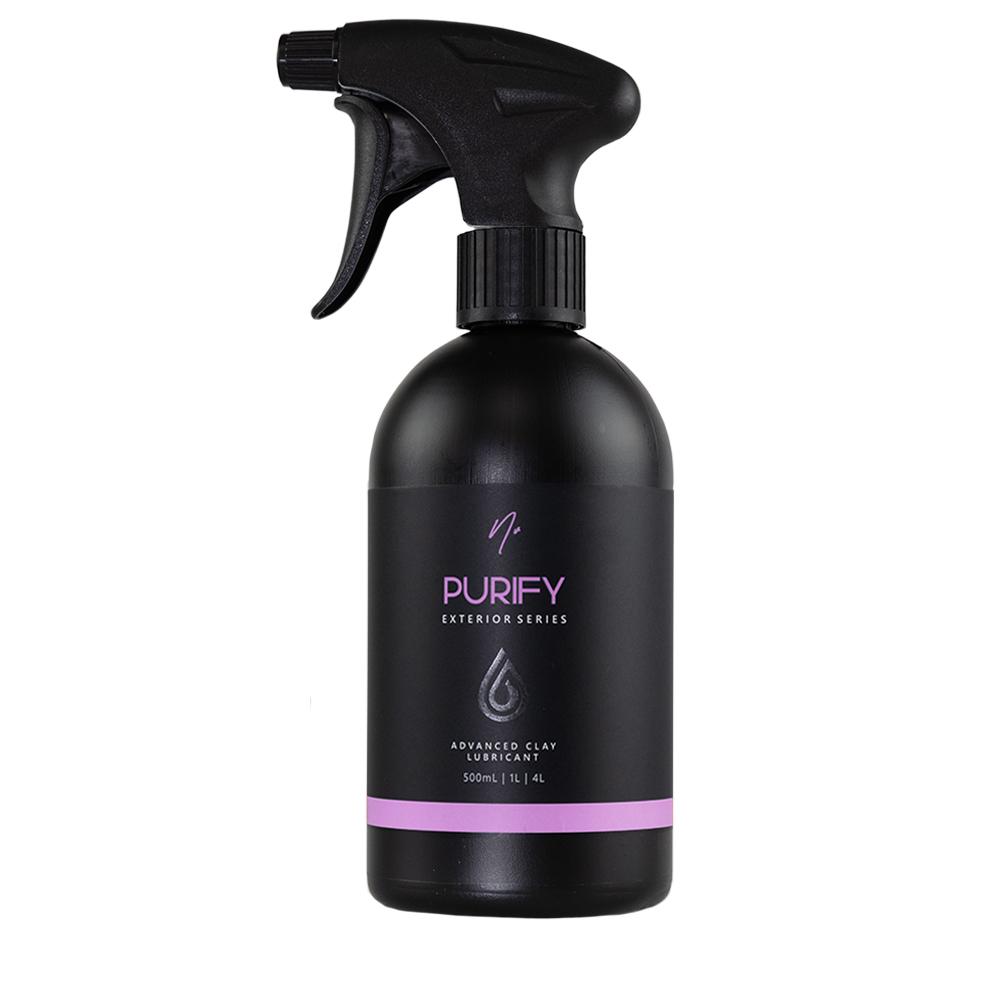 AN ADVANCED CLAY LUBRICANT THAT CHEMICALLY BREAKS DOWN CONTAMINATION WHILE PROVIDING EXCELLENT LUBRICATION WHEN CLAYING. 

PURIFY is an innovative and unique clay lubricant. It differs to most, as not only does PURIFY focus on providing the best lubrication to the surface, but also contains iron removers that help chemically break down contamination. 
These sharp filings can cause marring in the clay process, using Purify we can soften and dissolve these filings before we touch the surface with the clay bar. Purify also has cleaning additives to help lift embedded dirt & grime, but also break down any old waxes or traffic waxes for new cars.
Do you want to get the most out of your protective wax, sealant or coating? The cleaner the surface is, the better the bond will be to your paintwork. This is why we spent a lot of time trying to develop a product, that is easy to use, simplifies as many steps as possible, but helps you remove the maximum amount of contamination on your paintwork.
Having a properly decontaminated surface through the use of PURIFY will make your protective products last longer, and perform better. 
Helps Safely Dissolve Iron Contaminants & Fall Out

Enhanced with cleaners to help Safely break down waxes & sealants

Safely helps soften other stubborn surface contaminants before claying

High Surface Lubrication

Increases the effectiveness of claying

Cuts down the time needed to clay each section

Increases Paintwork Clarity
Spray onto the exterior painted surface
Allow 15-45 seconds before beginning to clay
Start rubbing the clay or mitt lightly back & forth working in small sections
Let the product continue to react for 3-4 minutes in total.
Rinse off the product.
Make sure you work and rinse off PURIFY a couple of panels at a time.