NV Nova Jet 250ml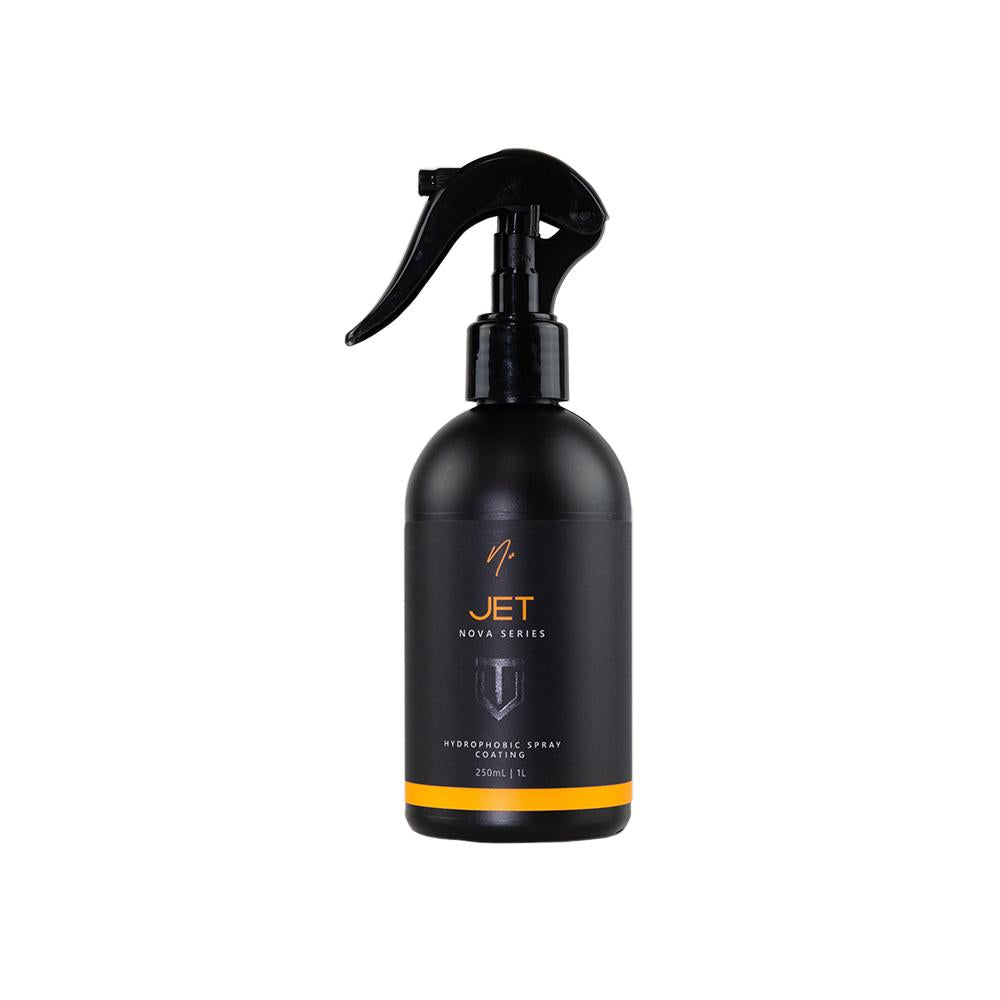 AN INCREDIBLY EASY TO USE SPRAY COATING THAT UNLOCKS DEEP GLOSS & PRODUCES A SUPER HYDROPHOBIC SURFACE THAT MAKES MAINTENANCE EFFORTLESS. 
Nova Jet is our signature spray coating that really propelled the development of the Nv range. Jet features incredible gloss whilst creating the ultimate hydrophobic effect on automotive surfaces.
When Jet is applied to a surface it becomes so much easier to maintain, whilst also looking fantastic for longer. This is because dirt, contaminants & grime struggle to adhere to the super slick coating - prolonging your washes and keeping your car looking it's best. 
When you do go to wash your car, maintenance is just so easy. It won't take much to shift any dirt & grime, and its intense water-beading effect makes washing, rinsing and drying almost effortless. 
There is great sheeting, there is tight beading, then there is JET. With the ultimate contact angle, water beads form no bigger than a pea size before rushing off the vehicle taking any loose contamination off with it. This allows the surface to stay cleaner for longer and make the whole cleaning process much easier. 
UV protection

Great Environmental Resistance 
Produces a deep gloss

Creates a slick surface

Super Hydrophobic!
Up to 4 months durability (Every month for max performance)
25ml per application
NOVA is a group of formulations that protect and enhance surfaces on your vehicle. They are based on the very latest frontier of Sio2 technology. Simply put, they are supercharged synthetic waxes. Unlocking new levels of gloss, durability, resistance, and protection for your vehicle. The spray coatings are all incredibly easy to use and boast fantastic performance. Using only 25ml per application, they have a level of cost performance that can't be beaten. 
Simple and easy Spray and Wipe application
Spray Nova Jet onto a clean microfiber cloth, or the surface of the vehicle
Wipe on with a clean microfiber cloth such as the 4 Seasons 
Buff off the residue with another clean microfiber cloth