NV Finesse 500ml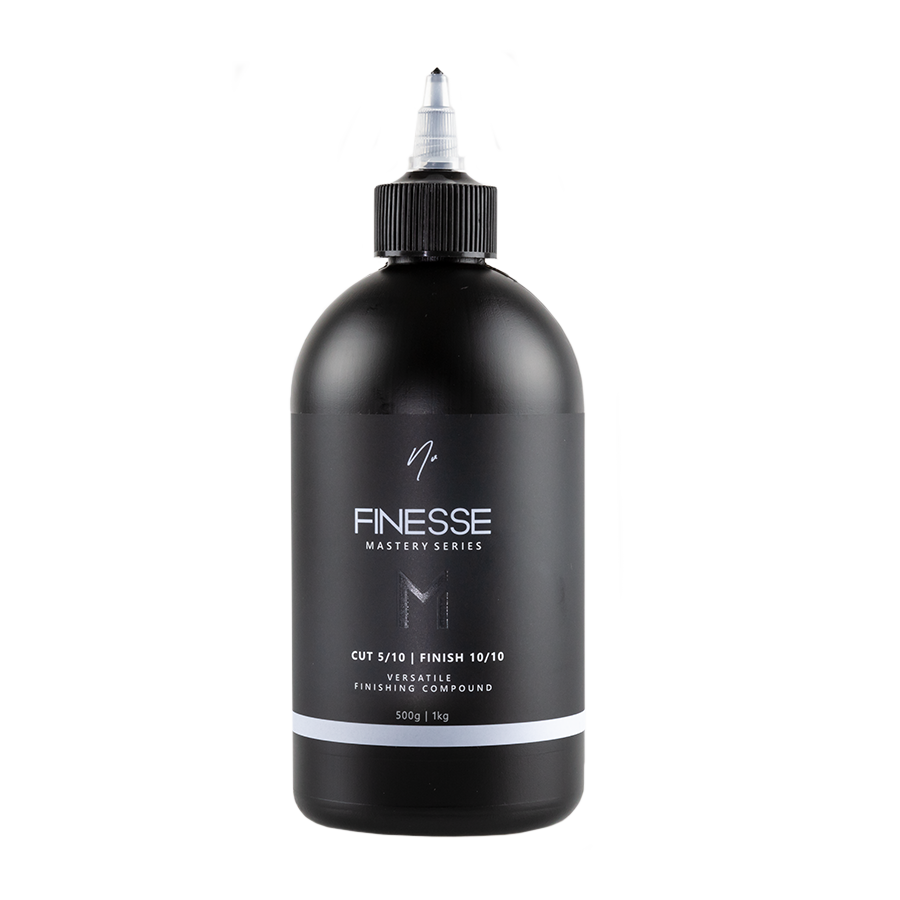 FINESSE IS AN INNOVATIVE, HIGH GLOSS FINISHING COMPOUND THAT IS CAPABLE OF REMOVING LIGHT-MEDIUM DEFECTS WHILE PROVIDING THE BEST POSSIBLE FINISH ON ALL PAINT SYSTEMS.

Nv Finesse is a new innovative finishing compound that has light-moderate defect removal and produces fantastic gloss on an array of different paint systems. It is a very versatile compound, and can also be used with several types of buffing pads.
FINESSE is made from several tight clusters, containing small abrasives that rapidly break down during the polishing process. The abrasives quickly diminish into an incredibly fine powder, allowing you to remove any light defects such as holograms, tracing or light swirling easily - yet still being able to finish down to create the best possible finish on the paintwork. 
FINESSE can be used with a wide range of pads, giving you complete control over maximizing its light cutting potential or epic finishing ability. It works fantastically on all different types of machines, whether random orbital, forced rotation or rotary polisher. 
Soft paint has always been a pain for enthusiasts and detailers to finish down on. Finesse fixes this, and it all comes down to its unique abrasive cycle. Due to the nature of how the compound breaks down, it breaks down with almost no pressure being used - this means that the abrasive is consistently broken down through the abrasive cycle.
Combine this with a shorter working time, and FINESSE gets to the finest abrasive point quickly and removes defects on soft paint with ease, without the headaches.