McKee's 37 Nautical One Hydro Rinse SiO2 Coating 22oz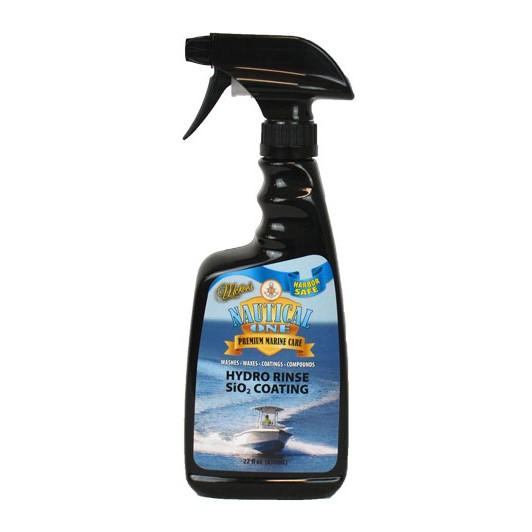 Hydro Rinse is a new take on "waxing" your boat! Instead of rubbing and buffing, Hydro Rinse SiO2 Coating is applied to your WET boat AFTER you wash it! Simply spray it on and rinse it off! This water-activated formula causes water to bead up and roll off your boat, keeping it cleaner in between washes. Advanced UV protection ensures your boat remains clean, shiny, and well protected in any environment. Hydro Rinse can be used in place or a wax, or in addition to.
Directions:
Shake well. Do not apply to a surface that is hot to the touch. Apply AFTER you wash your boat, while the surface is still wet. Working on an area no larger than 10 x 10 foot, spray Hydro Rinse directly onto the surface and IMMEDIATELY rinse off using a strong jet of water. Do not apply to surfaces where grip is of concern.