McKee's 37 Total Interior Cleaner 22oz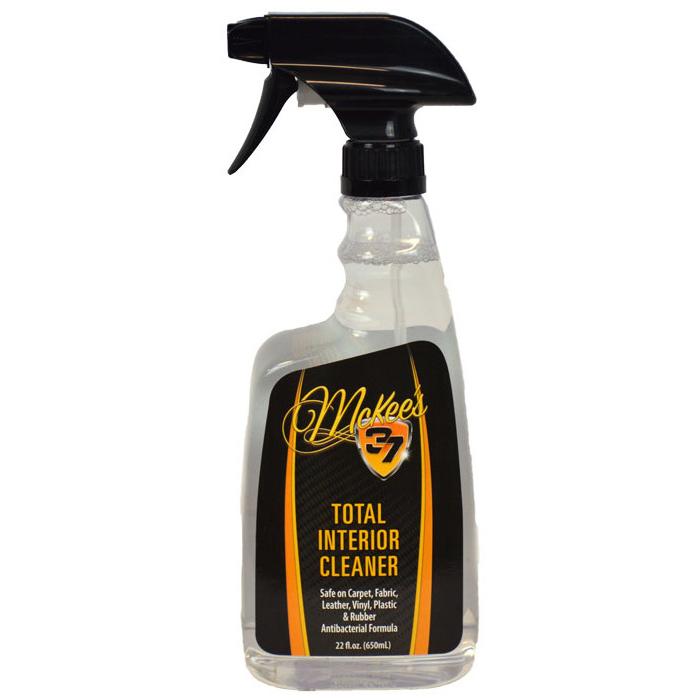 McKee's 37 Total Interior Cleaner 22oz
McKee's 37 Total Interior Cleaner contains no gloss agents, New size!
McKee's 37 Total Interior Cleaner is a multi-surface cleaner for interior auto surfaces, like the dashboard, carpets, and leather upholstery. With just one product, you can completely clean your vehicle's interior, saving you time and money. McKee's 37 Total Interior Cleaner cleans safely, quickly, and effectively.
Professional detailers select products based on effectiveness and efficiency. They have to be able to achieve the desired results without spending a lot of time on one task. When formulating the interior cleaner for McKee's 37, we discovered we could combine several cleaners into one by eliminating potentially damaging solvents and replacing them with surfactants. These surfactants work better and are much safer on all interior surfaces so detailers can clean faster and smarter.