McKee's 37 Foaming Wheel Cleaner Gel 22oz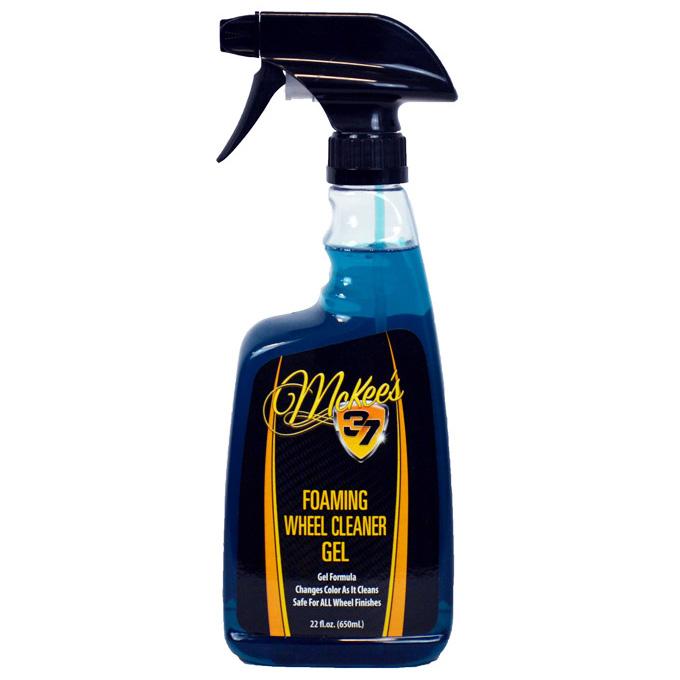 McKee's 37 Foaming Wheel Cleaner Gel 22oz
Foaming Gel - New Size!
When you use McKee's 37 Foaming Wheel Cleaner Gel, you can be confident that it will safely and effectively clean all types of wheels. Its water-based, surface-friendly formula removes brake dust and oily road grime while maintaining the wheel finish by dissolving ferrous iron particles. McKee's 37 Foaming Wheel Cleaner Gel uncovers the shine of all types of wheels, including factory clear coated wheels, painted, polished, and plated wheels. It works so well that it changes color as it dissolves brake dust!
Wheel cleaners face tough challenges. Brake dust contains an adhesive that is used to make brake pads, and this adhesive makes the tiny metal shavings stick to the wheels. Most wheel cleaners attempt to eat through the brake dust with harmful solvents like Ethylene Glycol Monobutyl Ether. The problem is that these harsh solvents will slowly erode finishes on coated and painted wheels, resulting in a dull, pitted metal surface.