Maxshine Microfiber Finger Wheel Wash Mitts 2pk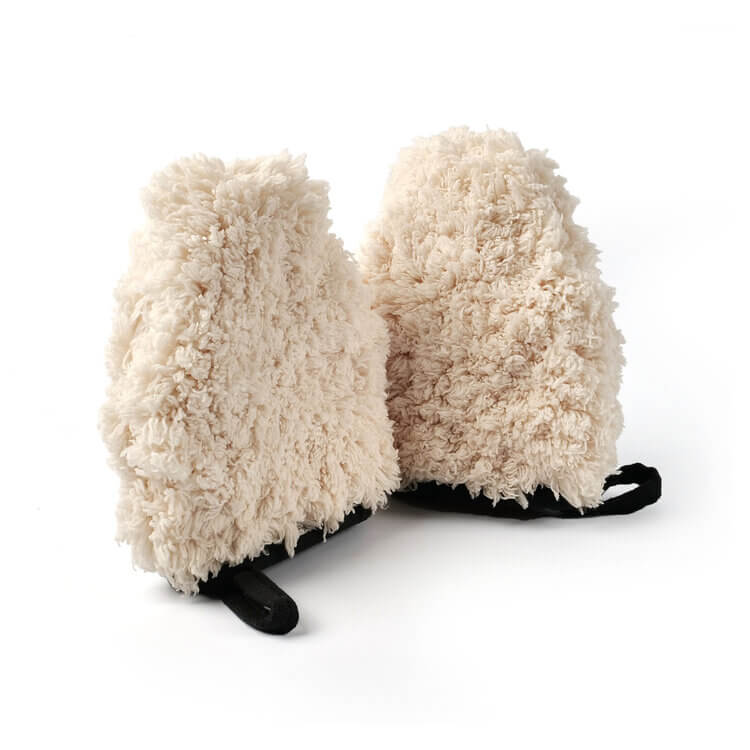 Features:
Universal Cleaner – Cleans on any surface you find dirt.

Use wet to wash and dry to dust any vehicle. Safe on paint and other delicate surfaces.

Black double velvet binding with hanging rope for easy to storage.

Extra soft, extra absorbent, and helps protect against swirls and scratches. 
Specification:
Size: 5.46x4.68 inches.
Color: Brown
Material: Composite sponge 650gsm fabric
Material Care Instructions: Machine Wash on gentle cycle with low heat 

TIPS:
Use Mist when drying off after a wash to maintain a mirror like finish and feel.
Pair with Maxshine Clay bar for the ultimate shine.
Clean your entire interior with Mist prior to use.