Lithium Glow Max Waterless Wash 32oz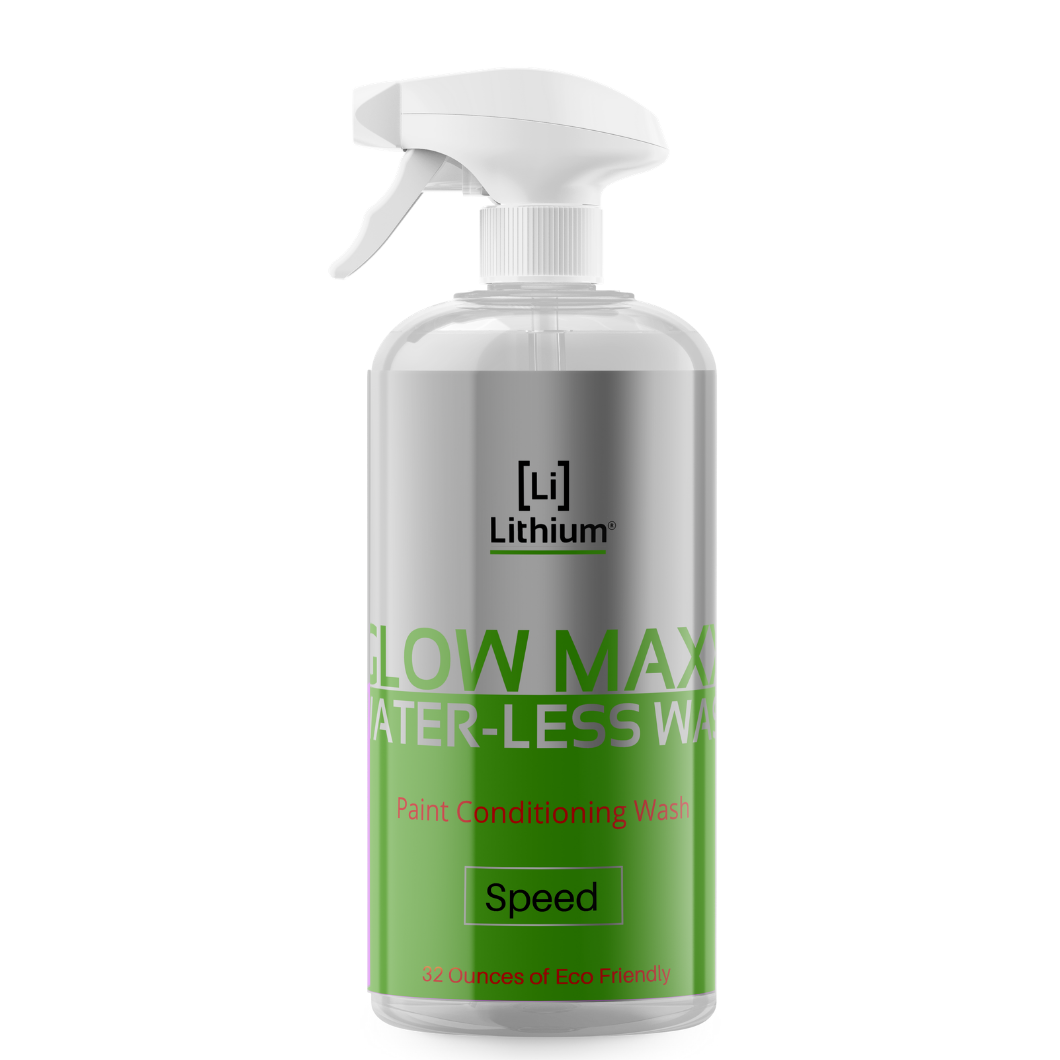 Lithium Glow Max Waterless Wash 32oz
High lubricity waterless wash.
Glow Maxx Waterless Car Wash, Hydrates Paint, lubricates to reduce scratching and leaves a great shine. Not to mention, saves water and makes it so you can wash your car anywhere, quickly. 
At Lithium, our primary goal is to produce products that make surfaces healthy and cause no harm to the Planet. So you can imagine coming up with a waterless wash that did both made us pretty excited.


Glow Maxx safely lifts dirt and grime while lubricating the surface to avoid scratching. Leaving behind a hydrophobic shine that refracts light incredibly well and looks unbelievable.
Washing your car too often with soap dries out your Paint. Glow Maxx contains moisturizers and conditioners, which hydrate and clean your Paint—leaving it super slick and cleaner longer.
It takes about 60 gallons of water to wash a car or about 4 ounces of Glow Maxx, help reduce stress on our water systems and drive a beautiful and clean car. It sounds like a win-win to us.
Glow Maxx is also great in places where you have hard water or in the middle or getting ready for a car and coffee. No matter the situation, Glow Maxx waterless wash is there to help you get the job done.
Extremely powerful cleaning abilities, yet gentle on your hands and Paint. It goes on super easy and reduces the amount of time it takes to clean your car. Great on glass, plastic, metal, rubber, Paint. Glow Maxx works incredibly well on any non-porous surface.