Lithium Color Crush 16oz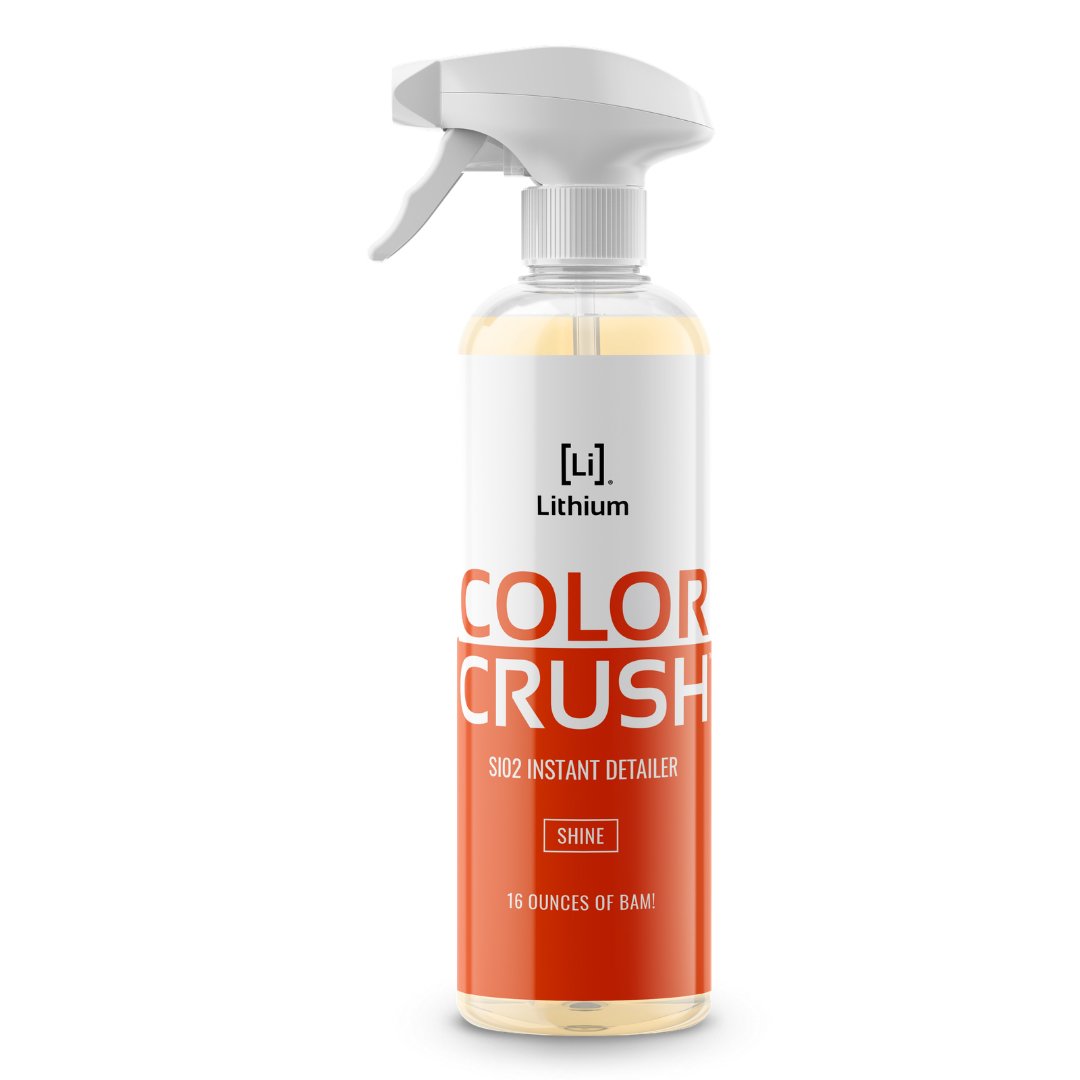 Lithium Color Crush 16oz
SiO2 infused detailing spray from Lithium.
A rather intense approach to making an Instant Detailer, that doesn't instantly disappear. Infused with colour enhancing - Extremely Hydrophobic ingredients, Color Crush will outlast any detailer on the planet.
This Product's Super Power:
Also known as "Date Spray" Color Crush can withstand multiple attacks from high pH soaps and keep shining for weeks.