KAMIKAZE Stance Rim Coating 4.0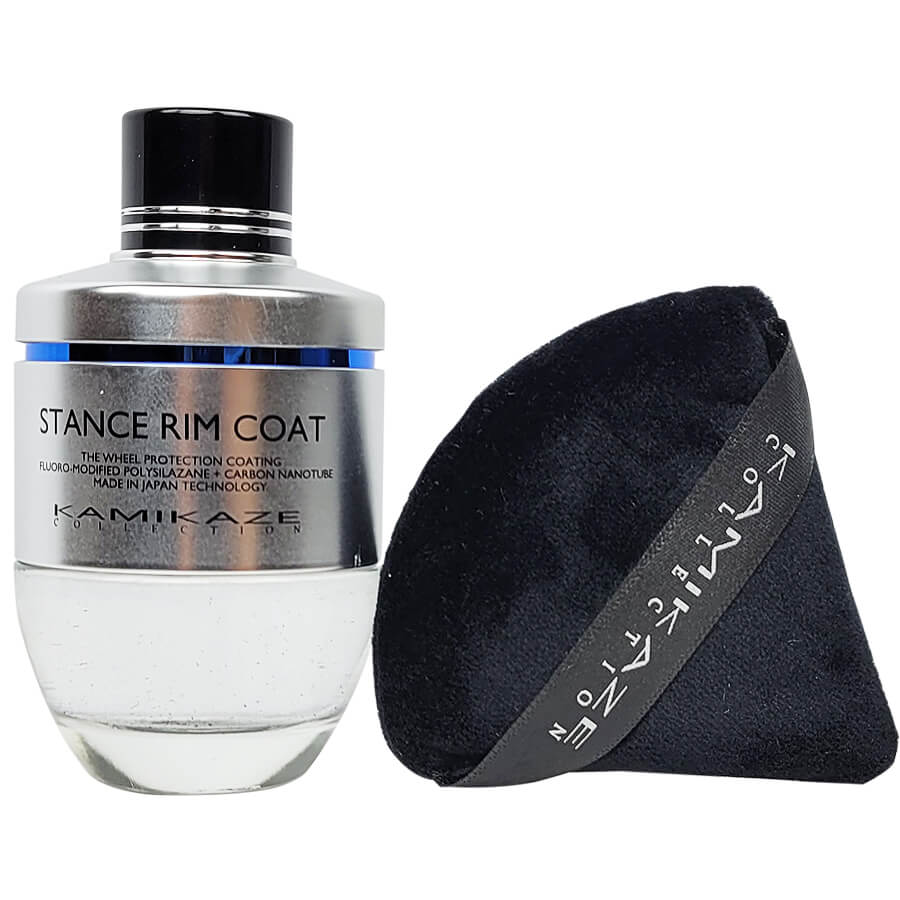 Kamikaze Collection's STANCE RIM COAT 4.0: Revolutionized and Enhanced

Experience the best water beading combined with strong chemical resistance.
Outdoor-friendly application made easy.
No need for multiple coats! Just one layer is sufficient.
Utilizes Japanese Fluorine Polysilazane technology.
A 30ml bottle can cover up to 2 wheel sets.
It's not just about the quality of raw materials; the ease of application is equally crucial in determining product perfection. STANCE RIM COAT is crafted with a slow-curing solvent base to ensure stable fixation and cross-linking after application. As a result, it offers easier and more stable application compared to the previous 3.0 version.

You might be wondering why we use polysilazanes instead of siloxanes for wheel coatings. The key reason is that many wheel coatings are formulated with hard, clear paints. Polysilazane molecules have a smaller size, making them readily penetrable by solvents and crosslinkers. They can be effortlessly diluted and dissolved in potent solvents and additives.

The modified fluorinated polysilazane, perfluorinated polyether-modified polysilazane, is an exclusive additive and fluorine material for body coating. It's one of Japan's pioneering developments. This material boasts high reactivity, exceptional water and oil repellency, surface slickness, and effective dirt removal properties, making it an invaluable component for automotive care.