Hyde's Serum Rust Stopper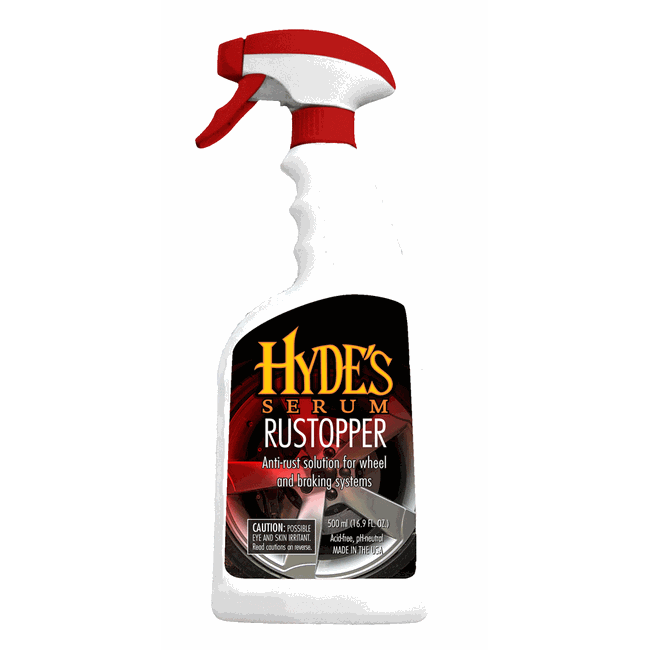 Hyde's Serum Rust Stopper
Hyde's Serum Rust Stopper puts an end to a common problem that plagues every detailer and car care enthusiast after a car wash – rusty brake rotors! Through the use of advanced chemistry, Hyde's Serum Rust Stopper blankets your brake rotors in a protective film that prevents "rust dust" – the initial brake dust on clean wheels that occurs after washing. Application is as simple as spraying on and walking away!


Hyde's Serum Rust Stopper is acid-free and pH-balanced. It will not harm brake components and it is safe for all wheel finishes.
Directions:
Ensure wheels are clean and cool to the touch.
After cleaning wheel and brake system, rinse thoroughly with water.
While brake rotor is still wet, spray Rust Stopper liberally on brake rotor surface in a sweeping motion and allow to dry.
Remove any over spray with soft microfiber towel.