Flitz Stainless Steel Polish Protectant 16oz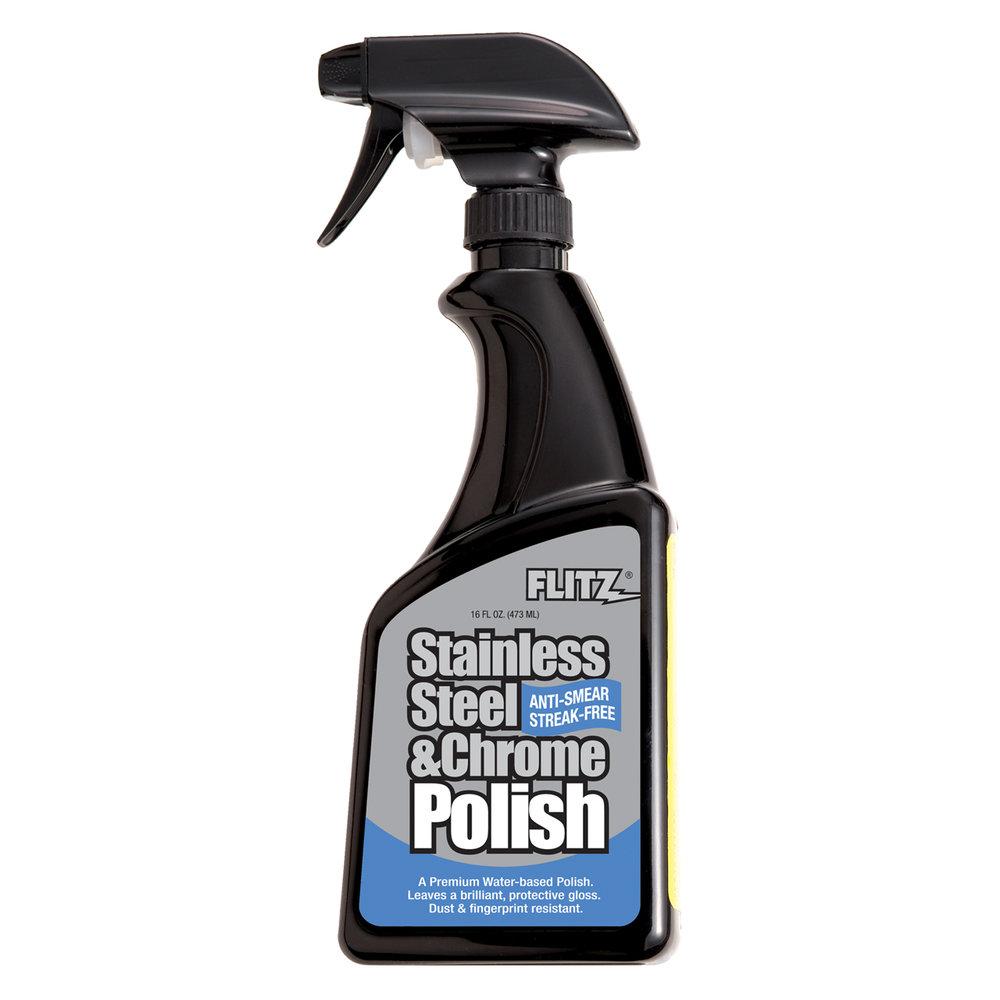 FLITZ STAINLESS STEEL & CHROME POLISH
A premium water-based product that gives a Showroom Shine to Brushed & Polished Stainless Steel surfaces. Anti-smear formula. The Wall Street Journal recently gave this item their vote for the "Best Stainless Steel Polish" in 2007. This product has a pleasant odor. Because it is water-based, it never leaves an oily residue. It is streak-free, fingerprint, water and dust resistant. And is easy to use- just spray & wipe.
Ideal for: Appliances, Elevators, Gas Grills, Vent Hoods, Porcelain, Enamel, Painted Finishes, Fiberglass & Plastics
HOW TO USE:
1. SHAKE WELL
2. SPRAY ON
3. WIPE WITH FLITZ MICROFIBER CLOTH IN DIRECTION OF METAL GRAIN
IF STREAKING OCCURS, REPEAT AND LET SOAK
FOR BEST RESULTS, USE STAINLESS STEEL CLEANER WITH DEGREASER BEFORE APPLYING THIS PRODUCT.