Fireball Terry Bear Buffing Towel 40x80cm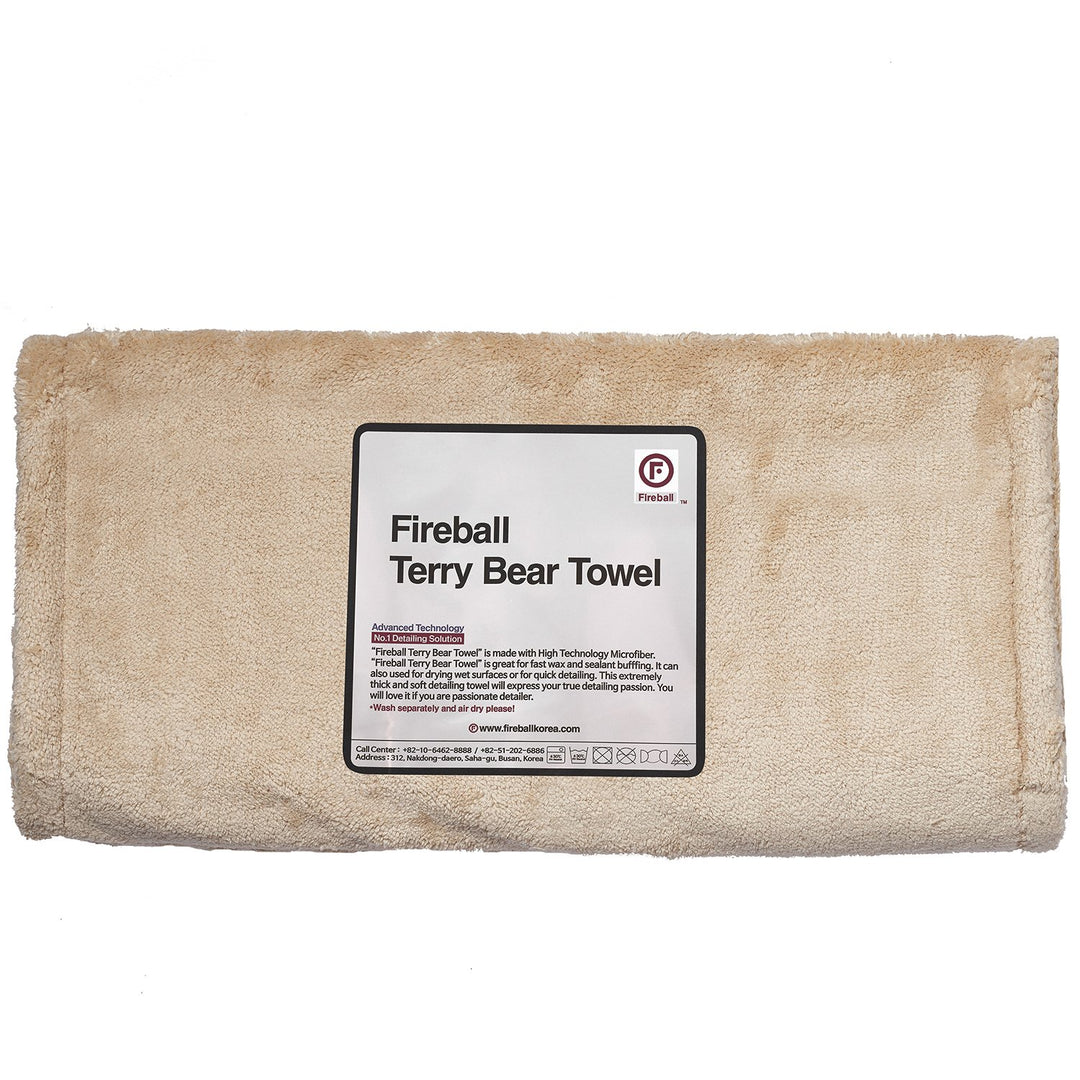 Teddy Bear Towel!
This hefty 800 gsm towel must be felt in person.  Usually, a heavy towel like Terry Bear requires a stitched edge, but Fireball manufactured it differently by sewing the edges back into the towels itself, resulting in an edgeless finish.  Great for removing waxes, sealants, polishes, and detailing sprays.  Can be used as a drying towel also.
CANNOT SHIP TO THE US.  Canadian customers only.