Fireball Nappa Cleaner & Protectant 4L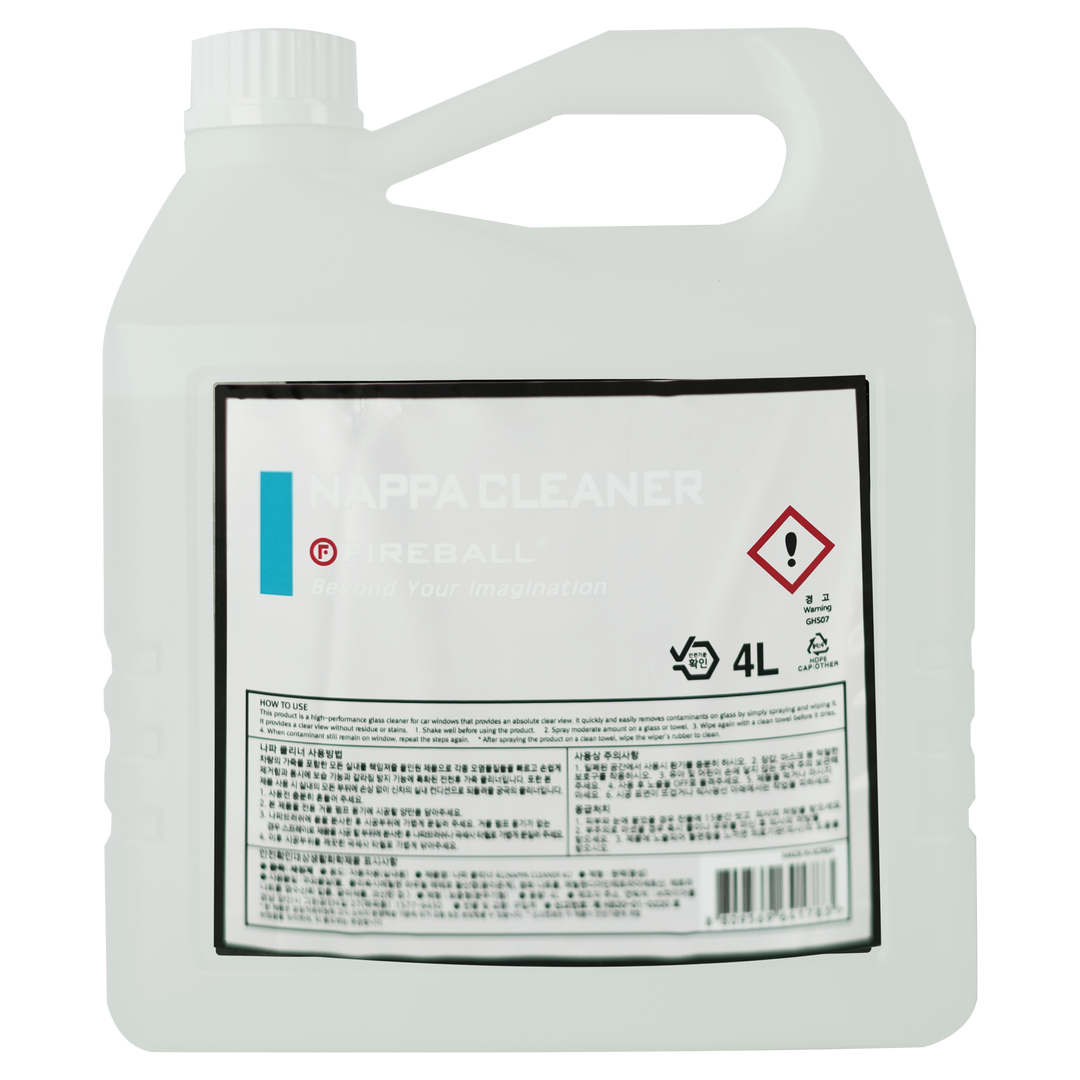 70% Cleaner, 30% conditioner/protectant.
Nappa Cleaner is an all in one leather conditioner, protectant and cleaner, safe on vinyl-based leather, dashboard, plastics, wood trim, and piano black finishes.  If the surface is soiled, spray and agitate with a horse hair brush and wipe off.  For conditioning: spray, spread and let it sit for a few minutes before buffing.  Product will leave a natural matte finish with no greasy sheen.
CANNOT SHIP TO THE US.  Canadian customers only.