Dr. Beasley's Premium Body Conditioner 12oz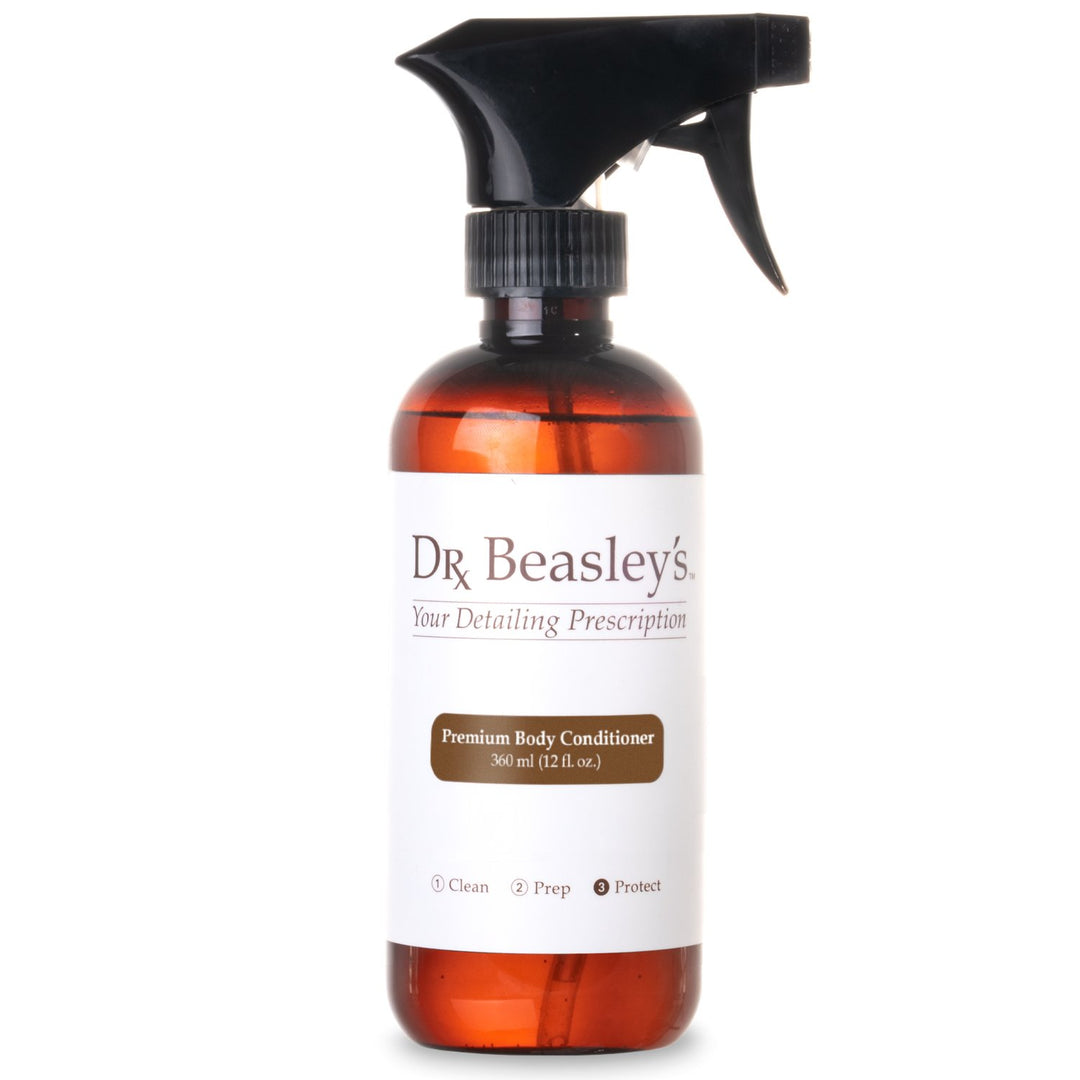 Dr. Beasley's Premium Body Conditioner 12oz
Premium Body Conditioner is a quick addition to any car wash that helps to repel dust, dirt, and other airborne contaminants from your car's paintwork. Premium Body Conditioner also prevents UV or heat damage, which can occur when paintwork is exposed to direct sunlight. If you haven't got time for a wax, but you need that extra shine, grab a bottle of Premium Body Condition and see the shining difference the next time you wash your car.

Provides a layer of protection not included in normal car wash soap
Easy to apply makes for a quick way to add protection to your car's exterior
Yields a longer lasting, deeper shine when used during a wash


PRODUCT DESCRIPTION
Dr. Beasley's Premium Body Conditioner is a spray on, water-repellant wax which provides a protectant layer for your paint finish and leaves behind a brilliant shine.

Premium Body Conditioner is easy to use; it requires no rubbing or polishing and quickly bonds to your vehicle's finish. When Premium Body Conditioner is applied it will repel dust, dirt, and other airborne contaminants which can embed themselves in your paint.

It will also prevent any UV or heat damage, which can occur when exposed to direct sunlight.

DIRECTIONS
Keep product from freezing.
Only for use on painted surfaces.
1. Prep paint surface by first washing car with Dr. Beasley's Premium Body Wash.
2. Shake Premium Body Conditioner well.
3. When car is still wet apply an even layer of Premium Body Conditioner to the entire surface of your vehicle.
4. Let sit on surface for about ten seconds then rinse off.
Before applying, test a small amount in an inconspicuous place to check compatibility with surface.