DI-120 Medium Output Deionized Water Standing System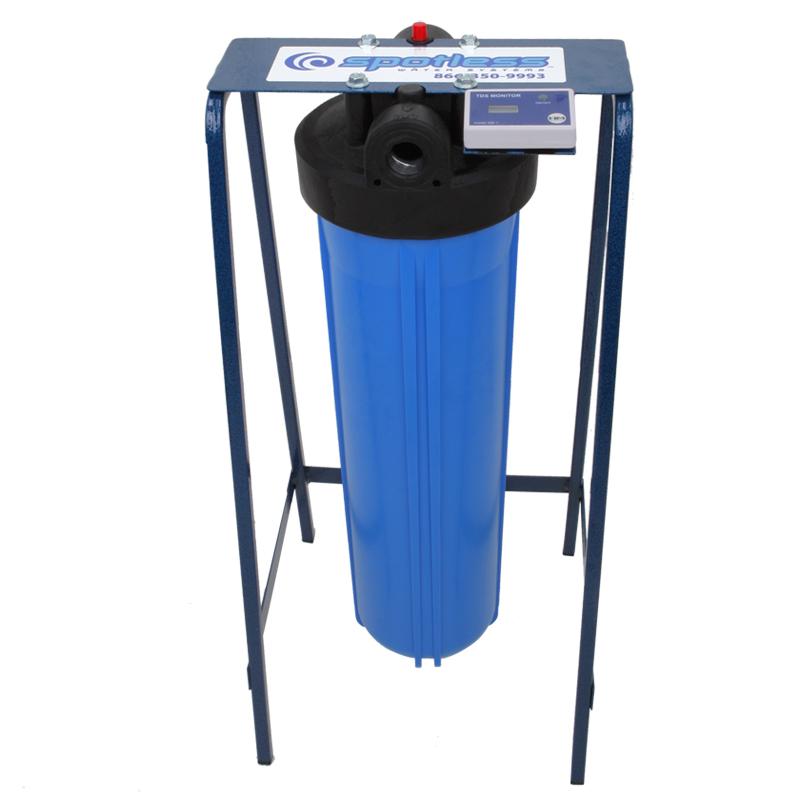 DI-120 Medium Output Deionized Water Standing System
Our free-standing unit is designed to be our most economical unit that will provide approximately 150 gallons of spot-free water depending on your inbound water quality. Enjoy the privilege of rinsing with *spot-free* water and order yours today with the confidence of our 30 day no-questions-asked money-back guarantee!
Helpful note: most of our DI-120 purchasers usually buy to 'see if it works as advertised'…and to that end, rest assured that it does and if you have any notion of using for other items you would enjoy drying without a spot, you should consider our DIC-20.
The head assembly is 3/4 NPT the white N-1 adapter is 3/4 male NPT to 3/4 male GHT.