Detail Geek Mega Foam 16oz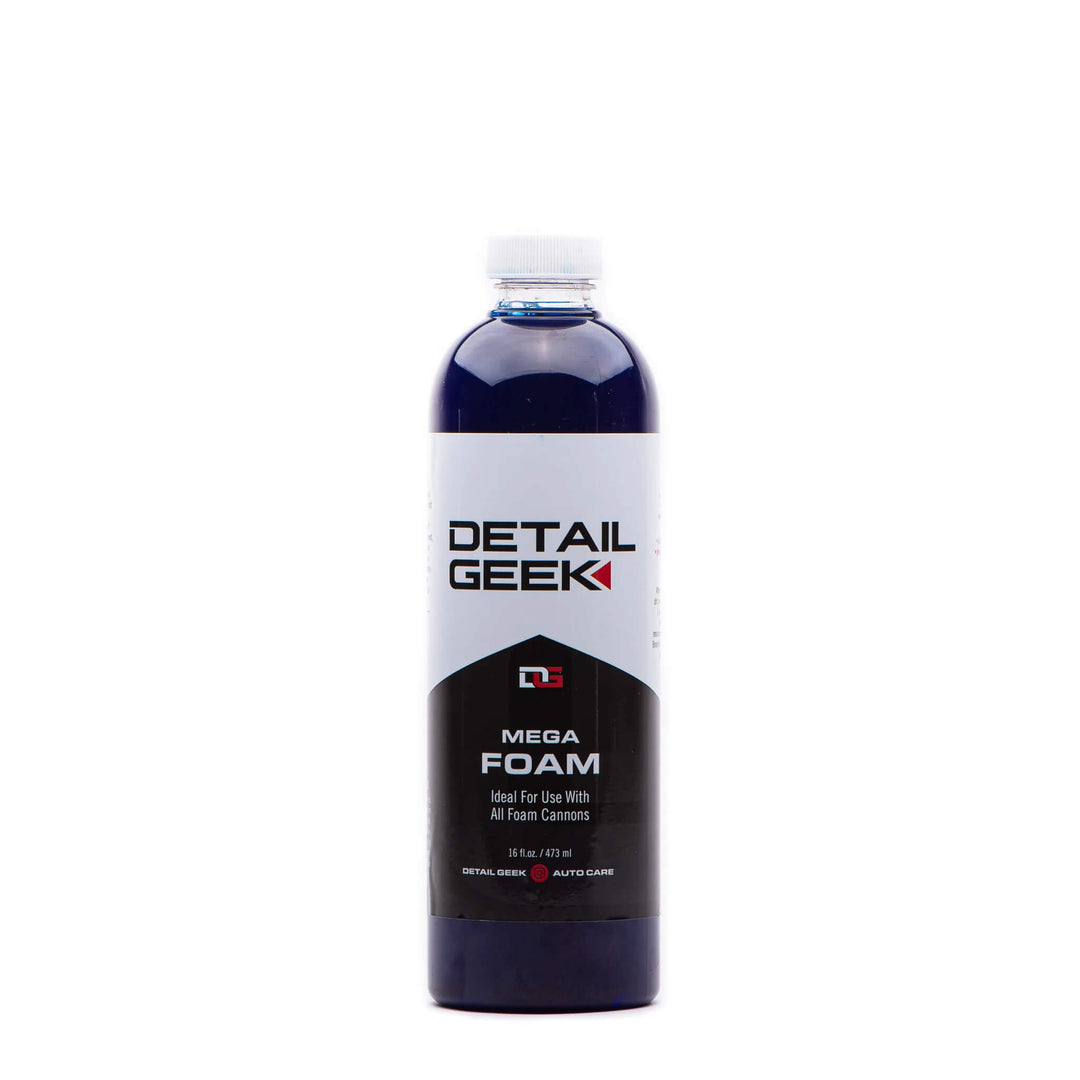 Detail Geek Mega Foam is a highly concentrated formula that will produce thick, rich foam to assist in the pre-wash of your vehicle. Its rich and luxurious suds will encapsulate dirt and rinse clean without streaks.
Luxurious suds will aid in the pre-soak of your vehicle
pH neutral and safe for use on ceramic-coated vehicles
Will not remove waxes or sealants
Can be used with any foam cannon!
DIRECTIONS
After rinsing the vehicle with a pressure washer to remove dirt, mud, etc. fill foam cannon with water, leaving room for 1-2oz of Detail Geek Mega Foam. Shake vigorously. Spray foam onto vehicle, using as a pre-soak to help lift any remaining dirt. If desired, use a Detail Geek Boars Hair Detail Brush to agitate crevices/emblems while vehicle is covered in foam. Either rinse off, or begin two bucket hand wash.