Detail Geek Ceramic Spray Coating 16oz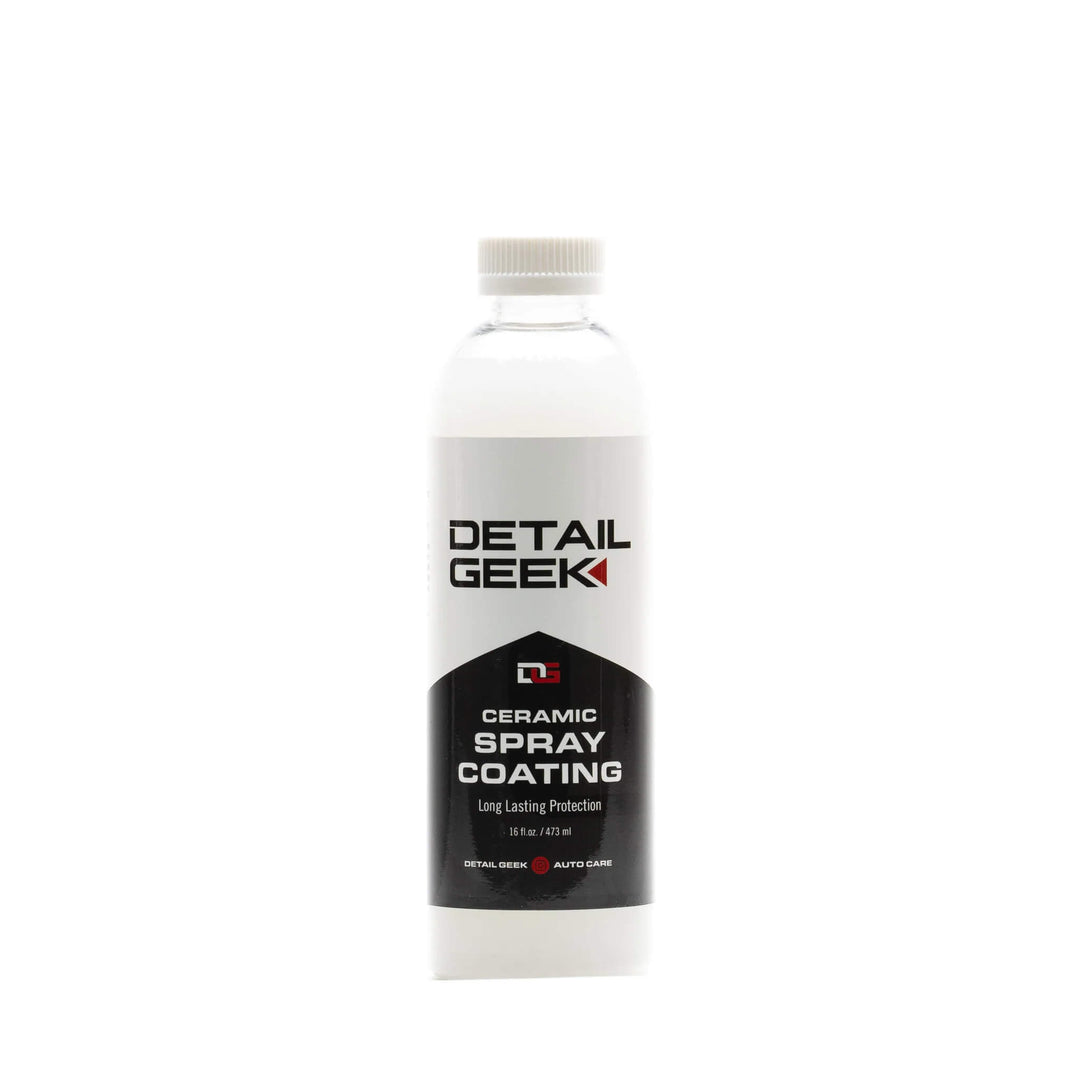 Detail Geek Ceramic Spray Coating is incredibly easy to use and will restore the depth and gloss to your vehicle's paint in minutes! The SiO2 infused formula will leave your paint feeling slick and offers hydrophobic properties that can't be beat!

SiO2 infused formula provides incredible protection and gloss!
Use as a ceramic coating topper or standalone sealant
Self-cleaning and extremely hydrophobic
DIRECTIONS

SHAKE WELL BEFORE USE. Working panel by panel, spray product onto a Detail Geek Dual Pile Microfiber Towel and gently remove with a separate towel, ensuring there are no streaks.