Adam's Matte Detailer 16oz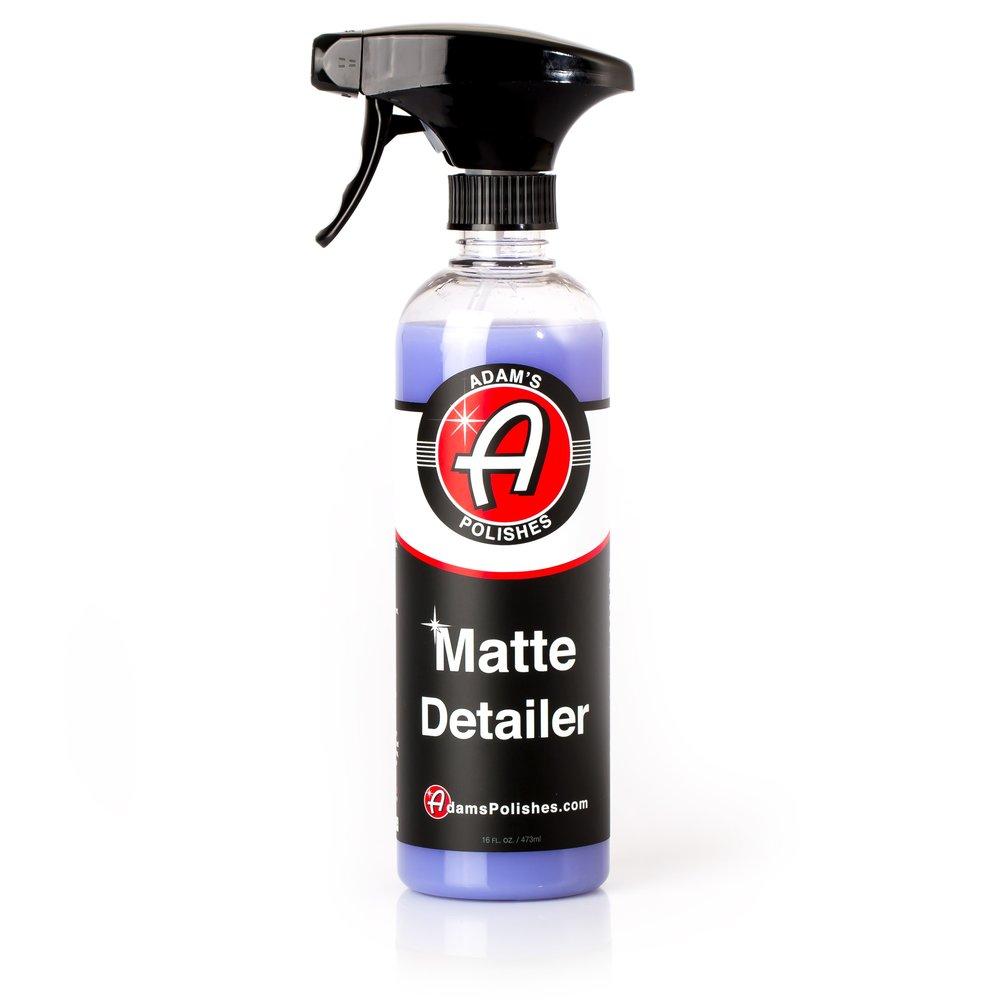 Adam's Matte Detailer 16oz
Adam's Matte Detailer is a product that many of our customers have been requesting for a while. Matte Detailer is designed to perform a quick detail to matte and satin paint finishes, as well as vinyl wraps, stripes, etc.. This specialized formulation is designed to clean light dirt, dust, and fingerprints from these surfaces without adding any level of shine, retaining their intended matte or satin finish. Adam's Matte Detailer can also be used on gloss surfaces, glass, chrome, fiberglass, exterior plastic, and aluminum surfaces, just like our #1 selling Detail Spray, with the difference being that this product will not add any amount of shine like Detail Spray or our Waterless Wash.
Whether you have a matte black hood like on a Camaro 1LE, a special frosted paint option, or a fully customized wrapped vehicle, Matte Detailer is the perfect way to keep these surfaces maintained and looking great in between washes, at a show, or in your garage! Matte Detailer provides a streak-free uniform appearance with minimal effort - just spray onto the surface, wipe with a plush microfiber towel like our Single Soft Towel or a Waffle Weave Waterless Wash Towel, then flip the towel over to a dry side or grab a second towel and wipe a second time for perfect results!
You can also use Matte Detailer as a drying aid after a Two Bucket Wash for wrapped and satin finishes in much the same way you would use our Detail Spray as a drying aid. After washing and rinsing the vehicle, lightly mist each panel and glass, then use our Great White Drying Towel or Ultra Plush Drying Towel for a spot-free drying experience!