Adam's Interior Detailer 128oz (microban)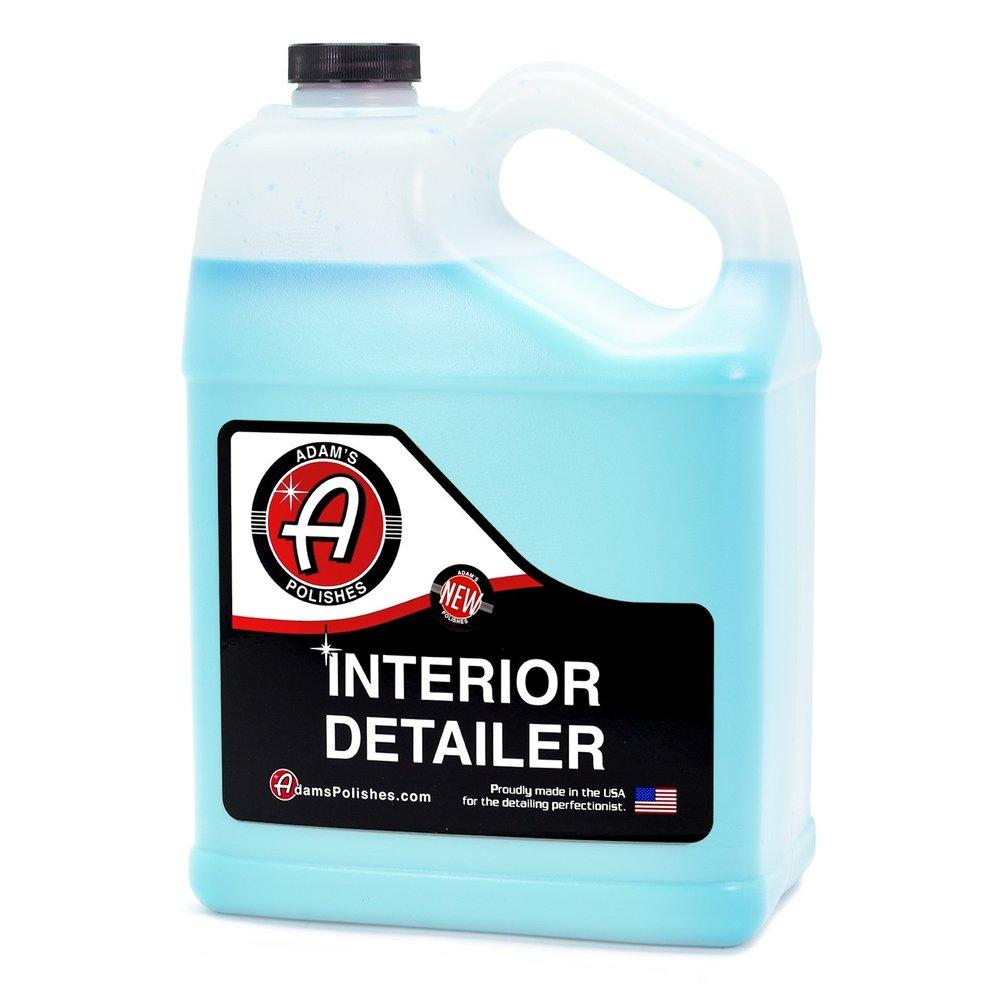 Adam's Interior Detailer 128oz (microban)
Adam's Total Interior Detailer is your one step solution for a clean, dressed, and factory looking interior. With Special UV blocking agents, odor neutralizers, and anti-static additives this all-in-one cleaner and dressing is the ultimate solution for moderate to light cleaning on all your interior surfaces including dash, door panels, leather, vinyl, plastic, and similar surfaces. 
Formulated with advanced polymers the finish left behind by Adam's Total Interior Detailer is perfectly matte, never greasy, glossy, or shiny. Simply spray the clean scented formula onto the panels to be treated, or to avoid overspray directly onto an Adam's Edgeless Utility Towel, and wipe until the surface appears dry and even. It couldn't be easier to clean, protect, and maintain your interior! 
Do you hate when dust builds up on your dash and door panels quickly? So many interior products on the market make dust stick to your interior, but not Adam's Total Interior Detailer! We've added anti-static properties to the formula so each use not only removes dust, but helps prevent it from settling. Odor neutralizers help kill musty odors from wet winter conditions and help remove that lingering french fry smell from a trip thru the drive thru. 
110% Guaranteed to be the best one step interior detailer you've ever used we're confident you'll love Adam's Total Interior Detailer!