Adam's Eco Wheel Cleaner 16oz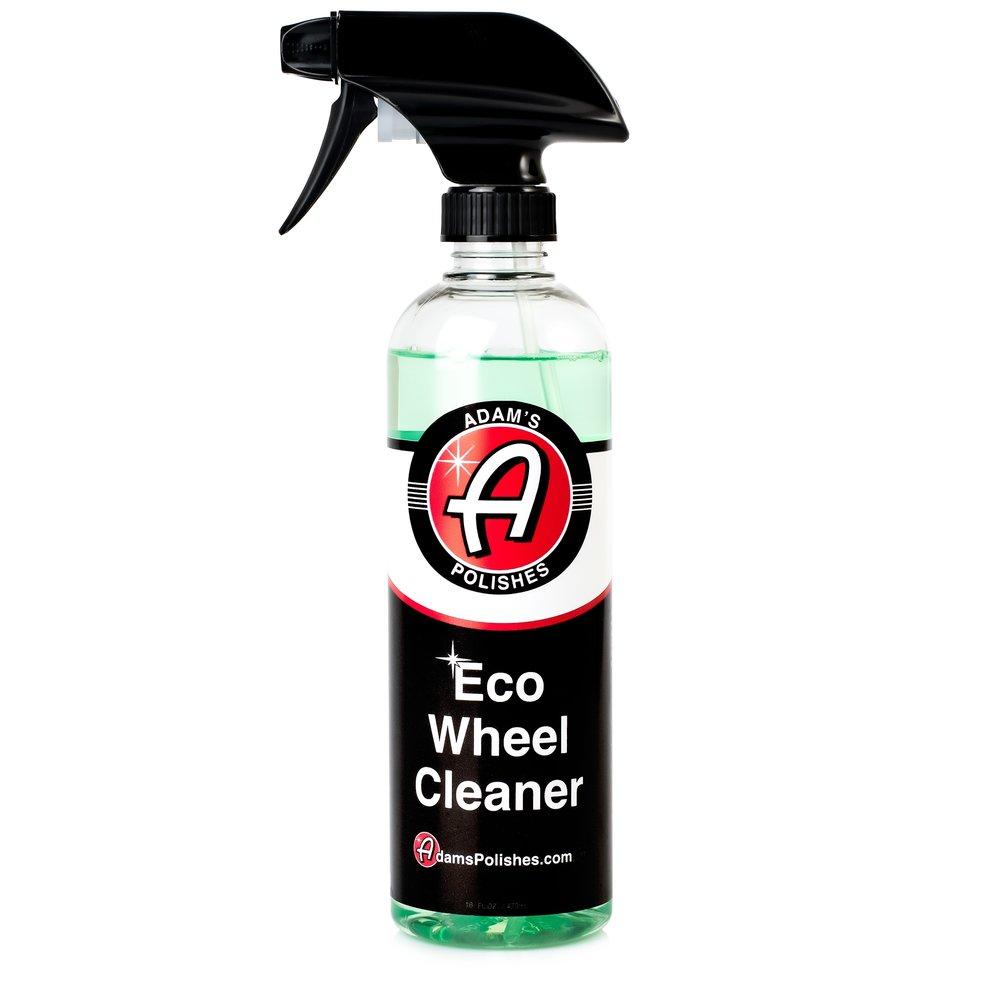 Adam's Eco Wheel Cleaner 16oz
A wheel cleaner that smells great and effectively cleans!
Adam's NEW Eco Wheel Cleaner is a wheel cleaning formula combined with the cleaning technology of our Eco All Purpose Cleaner, making it the perfect option for cleaning delicate wheel finishes. Adam's Eco Wheel Cleaner will not stain your wheels. Whether your wheels are matte black, polished aluminum, chrome, powder coat, or any other custom finish, this cleaner is safe on all wheel finishes, provided that you read and follow the instructions before use.
Eco Wheel Cleaner contains no iron activator, which is the main culprit for staining wheels when used incorrectly. Naturally derived surfactants in this formula generate high-foaming, as well as high-wetting and detergent properties, that are safe for the wheel, tire, brake components, and the environment. Best of all, Eco Wheel Cleaner doesn't have the pungent and lingering chemical smell associated with most other wheel cleaners - no more smelly hands after a wheel cleaning session, as you enjoy a pleasant citrus scent instead!