Adam's Clay Mitt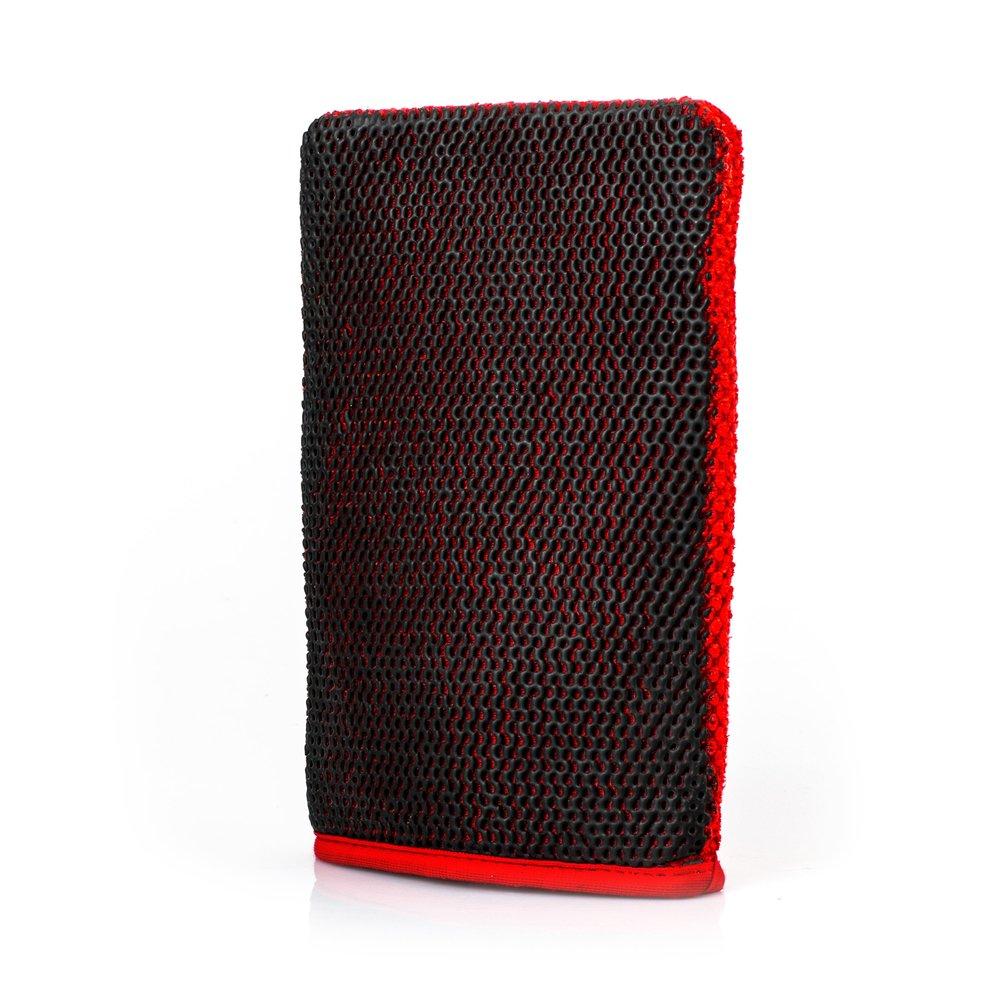 Adam's Clay Mitt
A fast method to remove contamination on your paint.
Adam's new Clay Mitt is a quick way to remove bonded contamination from your paint when you are planning to do a full detail afterward. This clay mitt is a medium grade clay material that is slightly more aggressive than our Visco Clay Bar. It will effectively remove contamination such as paint over spray, industrial fallout, rail dust, exhaust and catalytic converter particles, and so on; however it could potentially leave light micro-marring to the surface that would then be corrected when polishing the vehicle.
Adam's Clay Mitt is ideal if you are planning on doing a full machine polish of the vehicle afterward. Using our Detail Spray as a lubricant for the clay is still the preferred method for contamination removal. Adam's Detail Spray provides a slick surface for the mitt to glide smooth with minimal damage or marring to the clear coat. This clay mitt can be used on paint, glass, wheels, and chrome. 
This clay technology can be cleaned with water and reused multiple times for multiple vehicles. The larger surface area of the mitt compared to our Visco Clay Bar allows for faster use, and the mitt design ensures that you will not accidentally drop the mitt onto the ground during use, which can occur with a clay bar. If you're doing frequent paint corrections on multiple vehicles, we think you'll love the new Adam's Clay Mitt!
Removes contamination with minimal damage

Best used with Detail Spray

Easily Cleaned with water

Use on paint, glass, wheels, and more

Can be used 20-40 Times