Adam's Bottle Organizer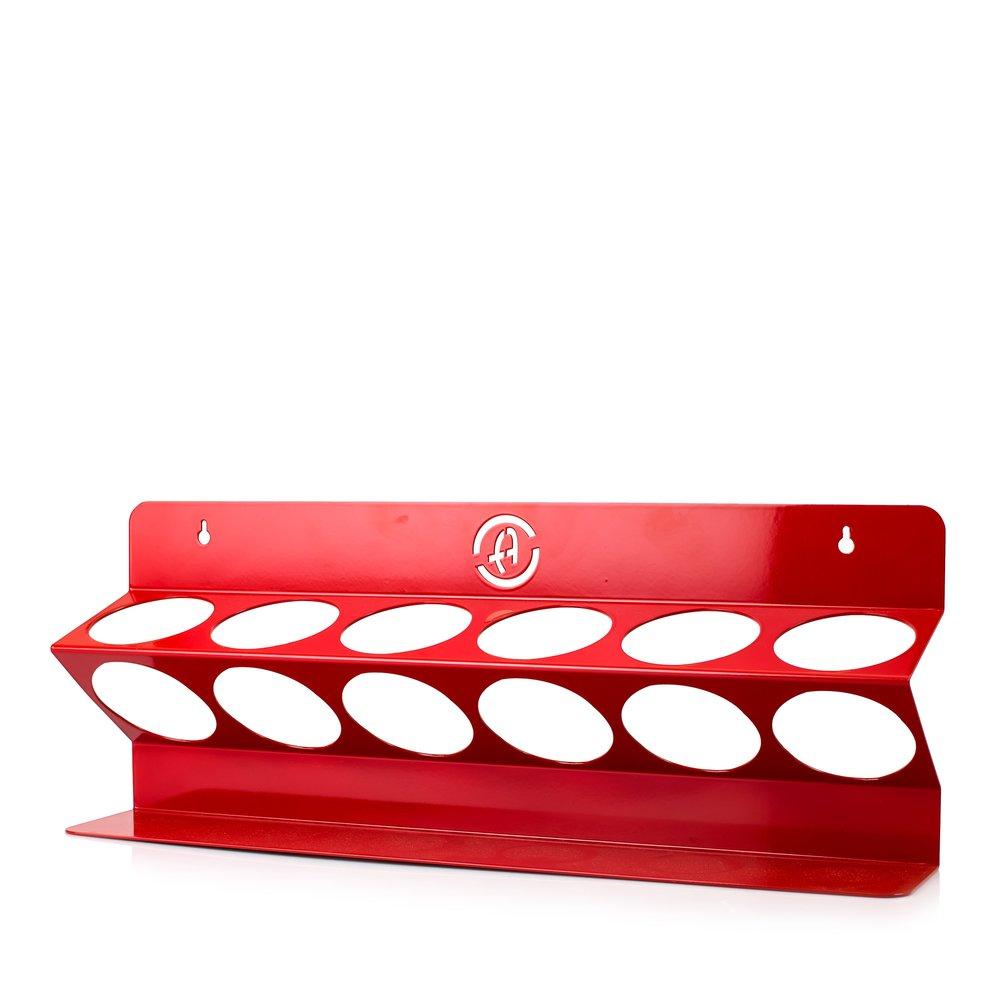 Adam's Bottle Organizer
Keep your Adam's bottles organized and ready to go in one easy spot for a detailing session.
This premium Adam's Bottle Organizer is a thick gauge metal, powder coated in red to match our machine polisher holders, and has an Adam's logo cut-out at top center as well. Use the Adam's Bottle Organizer to store and display 6 of your favorite or most commonly used Adam's products.
The bottle holes accommodate our 8oz and 16oz bottles. The organizer itself is designed so that the bottle cut-outs will not block product names on the bottle labels, so that you can more easily identify them when you need to pull one out of shelf.
Please note that wall mounting hardware is sold separately. Make sure to pick up some sturdy drywall screws or other appropriate hardware for proper mounting.
Dimensions:
Approximately 17.75" x 3" x 6.75"