3D Super Glass Cleaner Concentrate 128oz (1:50 mix)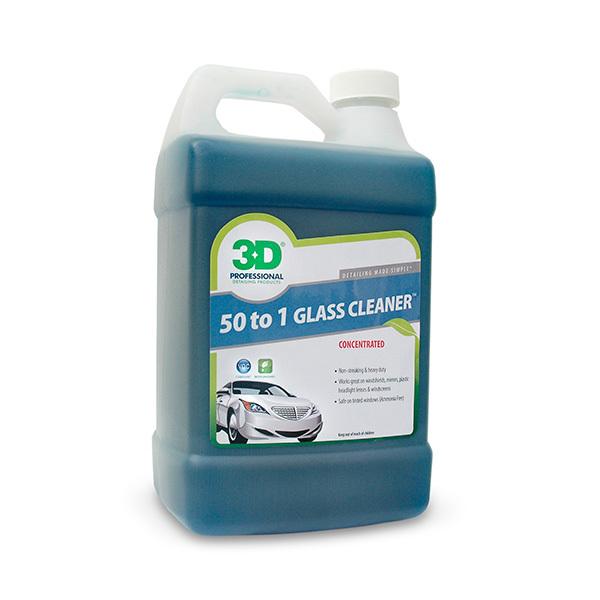 Glass Cleaner - Hyper Concentrated
Highly concentrated, ethanol based glass cleaner. 1 gallon makes 50 gallons of Ready-to-Use Glass Cleaner.
Does not contain amonia
Will remove oils and smoke from windshield and mirrors
Removes bugs,
Streak-free results
Will make the windows sparkling clean
VOC Compliant
Formulated with green and biodegradable surfactants
The Importance of 50-to-1 Glass Cleaner
Glass cleaning is a must if you want to keep your car clean. Not only will it make your car more esthetically pleasing, but it will also give your car much needed sparkling look. If your glass windows and even your headlights are not cleaned enough, this may cause some problems, particularly when you are driving. It isn't always advisable that you rely on the car wash to do that job for you, especially if it's something as easy as a task like this. Whenever your glasses start to smug or your lights start getting darker, obviously, you'll have to give them a thorough shine. When it comes to glass and plastic headlight cleaning, there is no better cleaning agent than the 50-to-1 Glass Cleaner.