Lake Country 3" DA Backing Plate 73mm (5-16" x 24 thread)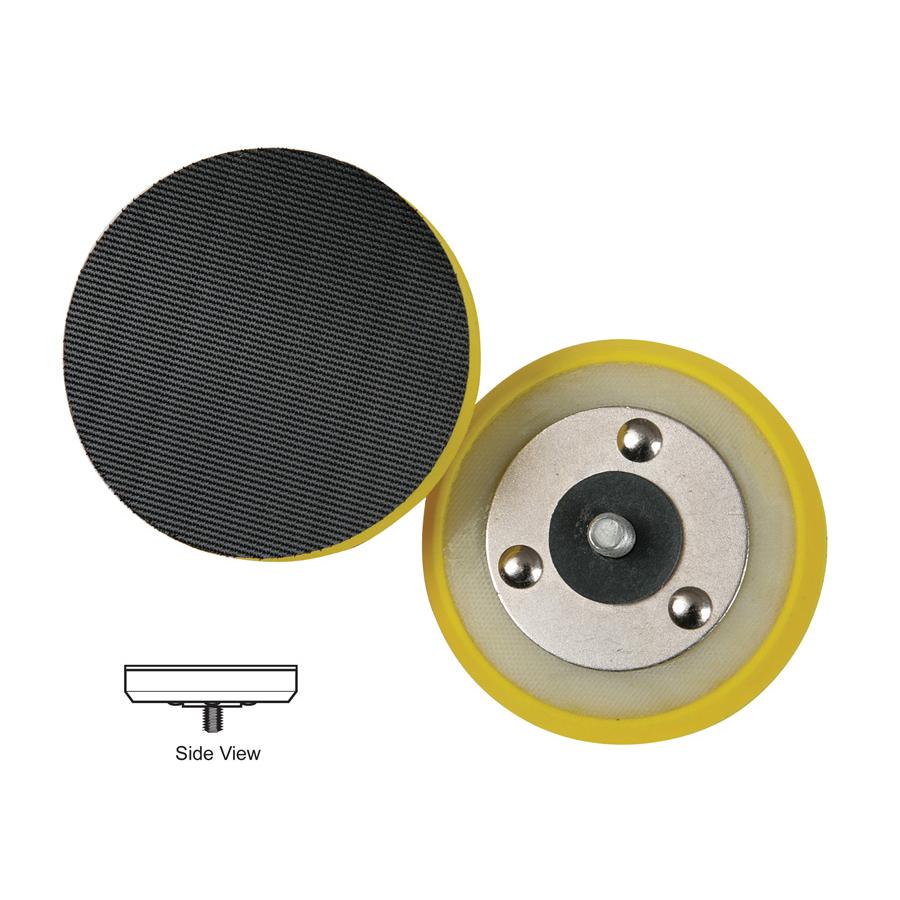 Lake Country 3" DA Backing Plate 73mm (5-16" x 24 thread)
***Plate for 3" Foam Pads.*** (5-16" x 24 thread)
Urethane molded plates constructed to withstand the vigors of Dual Action machines.
Benefits:
Inner Steal construction – The backing plate is constructed with steel studs around the thread to withstand DA machine use

High Strength Molded Urethane – This material helps to absorb the heat created while also allowing flexibility over the buffing surface

Grip Easy Edge – Allows fors fast and easy pad changes
Will fit the typical short-throw DA polishers such as Porter-Cable, Griot's G9, ShineMate ERO600.  Also some 3" options such as Adam's Swirl Killer Mini, ShineMate EX603.