Xtreme Solutions LVR 321 KnockOut 16oz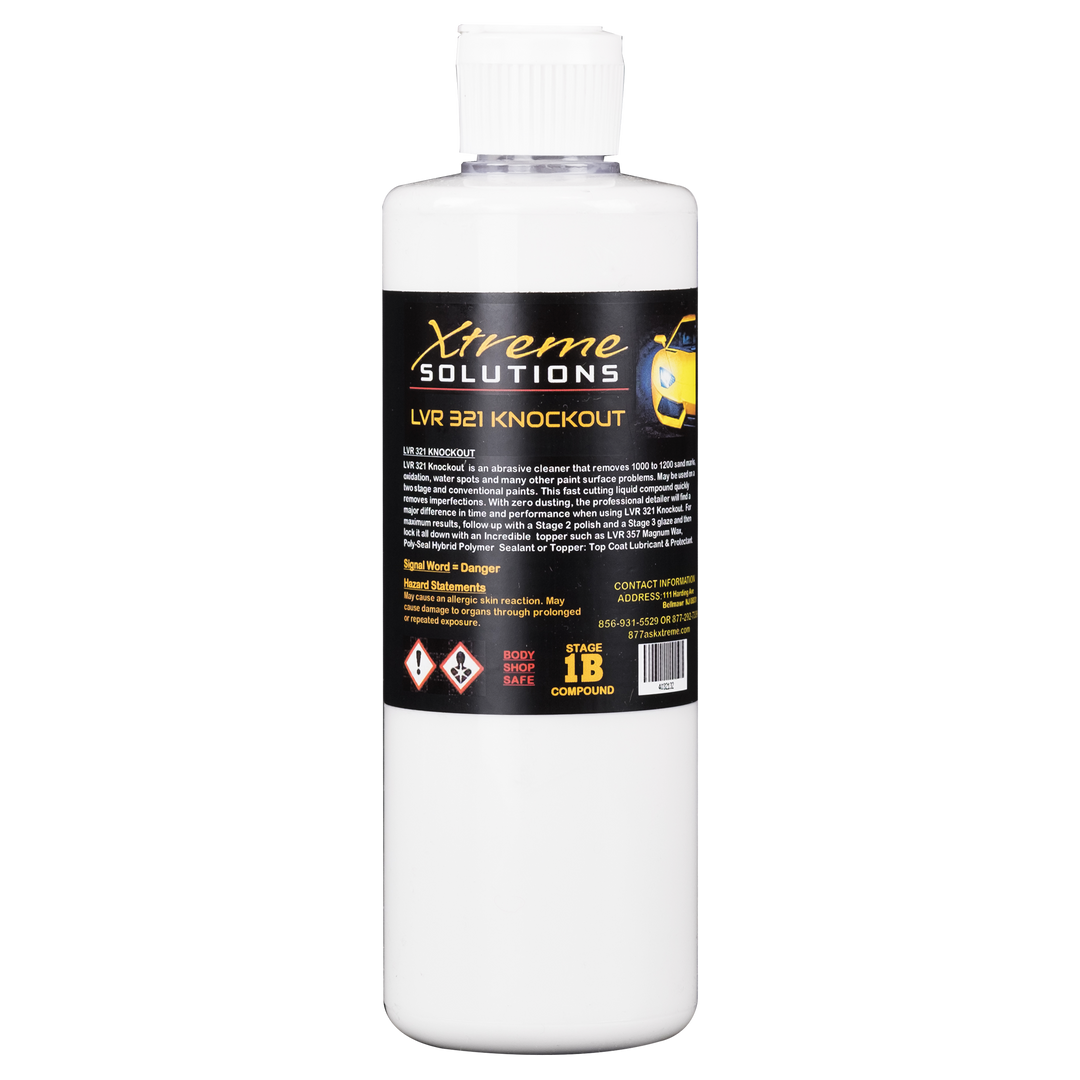 LVR 321 Knockout is an abrasive cleaner that removes 1000 to 1200 sand marks, oxidation, water spots and many other paint surface problems. May be used on a two-stage and conventional paints. This fast cutting liquid compound quickly removes imperfections. With zero dusting, the professional detailer will find a   major difference in time and performance when using LVR 321 Knockout.  For maximum results, follow up with a Stage 2 polish and a Stage 3 glaze and then lock it all down with an Incredible topper such as LVR 357 Magnum Wax, Poly-Seal Hybrid Polymer Sealant or Topper: Top Coat Lubricant & Protectant.
STAGE 1B
1000 – 1200 grit/sand scratch
VOC compliant
Can be used with foam, wool, or microfiber pads and a DA, Rotary Polisher, Buffer or Orbital
Does not contain silicones or fillers – Body Shop Safe
Zero Dusting!