The Wheel Wax 8oz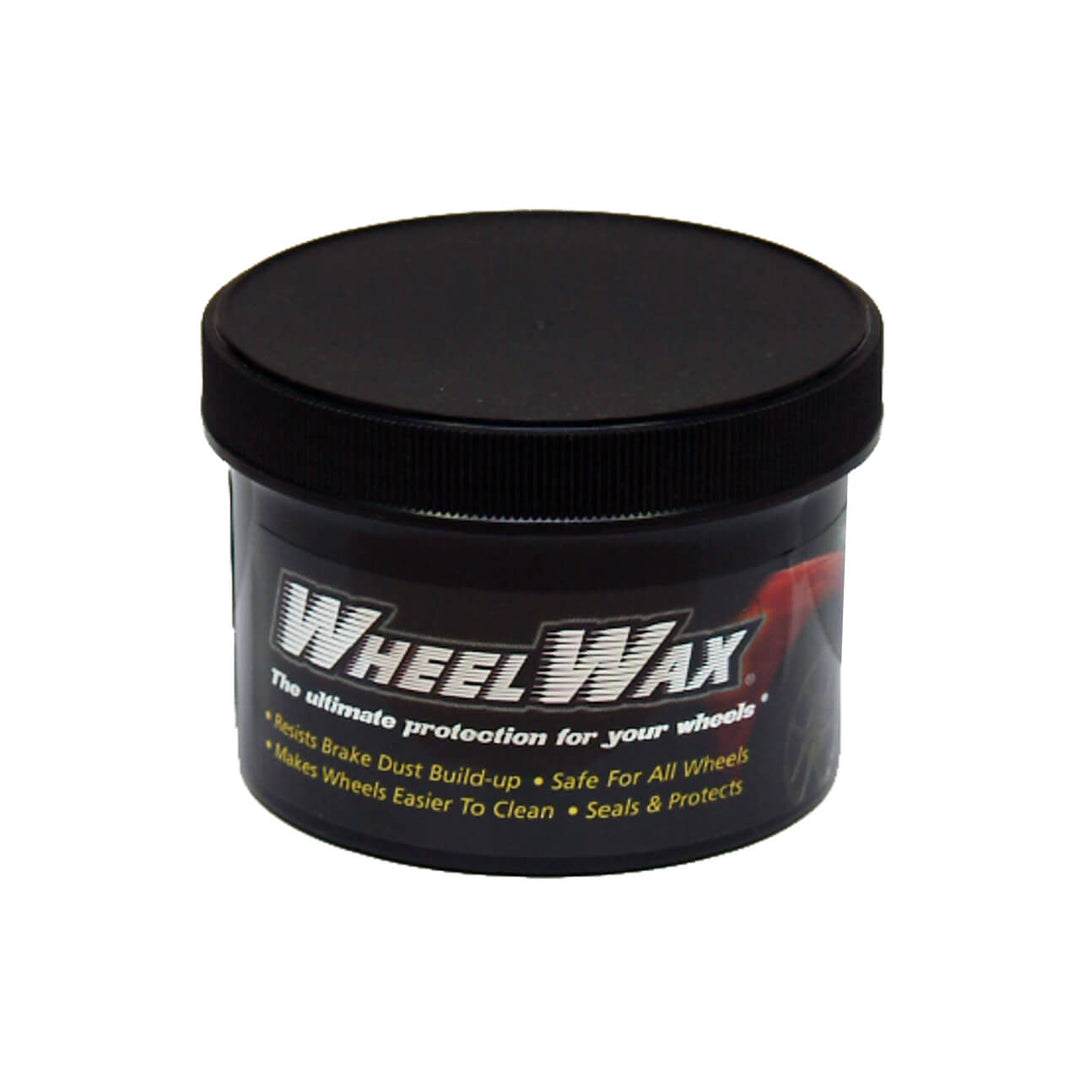 The WheelWax
Wheel Wax is the only wax for wheels. It is easy to apply, dries to a haze and buffs to a high shine. Wheel Wax changes the surface polarity of your wheels to repel brake dust particles. Wheel Wax leaves an unbelievably smooth shine on your wheels that brake dust and moisture can't penetrate. This protective coating also makes cleaning your wheels a snap next time you wash your wheels. Don't just clean your wheels, clean and protect them in one step with Wheel Wax!

How to Use Wheel Wax Properly:
Wheel Wax actually has a great cleaner in the formula which allows you to clean off brake dust and apply the great Wheel Wax protective shine in one easy step. Simply rub Wheel Wax directly on each dirty wheel and let it dry to a haze. Usually by the time you have applied Wheel Wax to all four wheels you can go back to the first one and buff it to a high shine. Wheel Wax works on all chrome, aluminum and stainless appearance pieces on your car. Don't just polish, protect with Wheel Wax!