WaxedShine Fabric Guard 16oz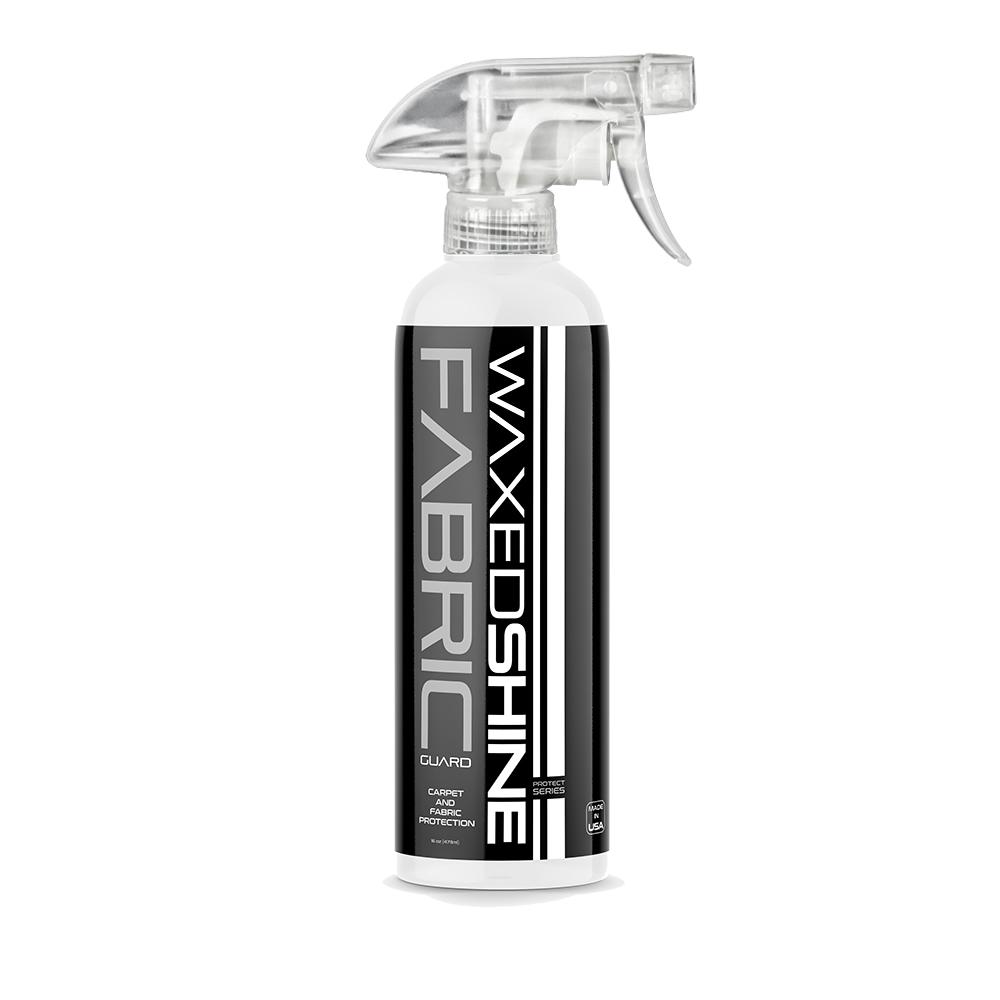 Waxedshine Fabric Guard has been developed to leave a protective layer on both fabric and carpets, repelling water and oils. Fabric Guard is safe on all types of fabrics and fibers including delicate materials such as silk. Fabric Guard is easy to use and works in cars, boats, around the home and on clothing. Fabric Guard can be used with a trigger sprayer or in a pump sprayer to create a fine, even mist.
AREAS YOU CAN USE FABRIC GUARD: Fabric car seats, fabric door panels, interior carpets, floor mats, dog covers, sofas, home carpets, shoes, fabric handbags, canvas covers, car covers, work clothes etc
PRODUCT HIGHLIGHTS
Leaves surface protected

Resists stains and soiling

Water and oil repellent

Quick dry formula

Spray and leave

HOW TO USE
1) Shake bottle well before use.
2) Test a small area before continuing to check color stability.
3) Spray onto fabric surfaces around 10 inches away until it is slightly damp to the touch, spraying in a sweeping motion. Do not saturate.
4) Allow at least 1 hour for Fabric Guard to completely dry before use. Try and allow a minimum 24hrs if possible. Fabric Guard cures in 2 stages: – Stage 1 in 24hrs – Stage 2 at 72hrs.
5) Repeat the above processes until finished.