Shinemate Standard Black Finishing Pad (3", 5", 6")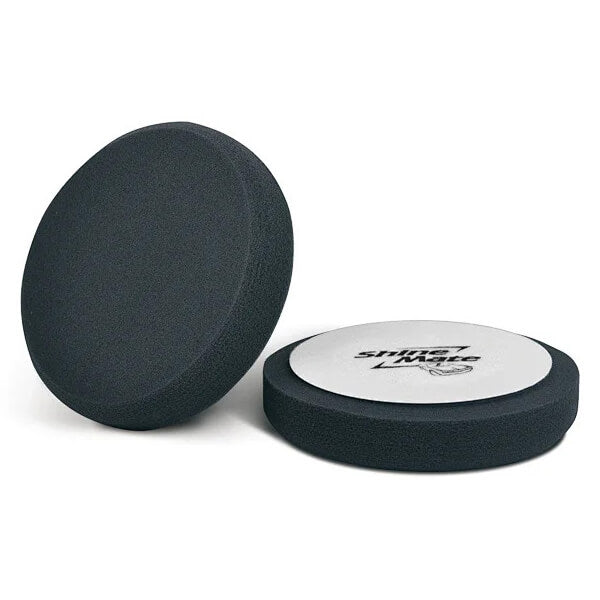 No-frills, affordable quality pads that gets the job done.

Black T10 Black Finishing pad for waxes, jeweling. 
Shinemate classic flat foam pad made with the same material as their premium tapered pads at a more affordable, no-frills and simply gets the job done style.  Open-cell structure to keep the pad cool and polishes not drying out prematurely.  Newly implemented adhesive formula prevents pad delamination.
Size/dimensions:

3": Foam face 80mm x 25mm thickness x 76mm hood&loop

5": Foam face 125mm x 25mm thickness x 100mm hood&loop

6": Foam face 150mm x 30mm thickness x 125mm hood&loop
Sold as singles.