Shinemate Red Heavy Wool Cutting Pad (3", 5", 6")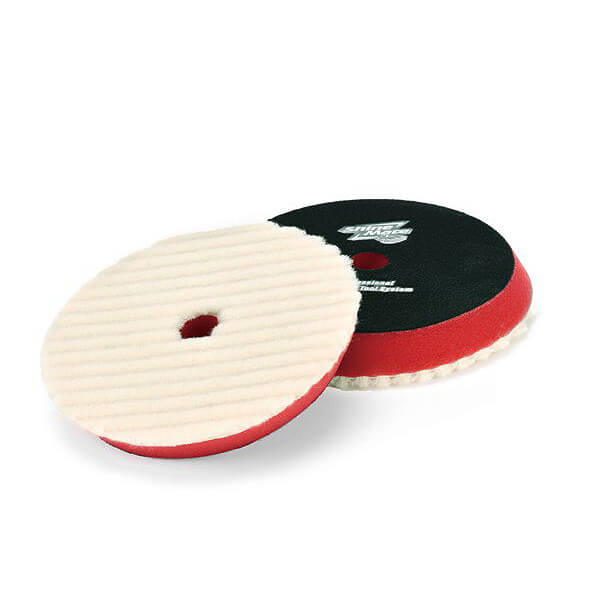 Thicker foam interface for hugging body lines and cushioning.
Introducing Shinemate's new heavy wool cutting pad - the ultimate solution for restoring your vehicle's finish to a showroom shine! Crafted from high-quality wool fibres, this pad is designed to remove heavy swirls, scratches, and oxidation from your car's paintwork, leaving behind a flawless, mirror-like finish.

With its thick, dense pile, this cutting pad provides maximum cutting power and durability, making it ideal for use on heavily oxidized or scratched surfaces. The wool fibres are also excellent at holding and distributing polishing compounds evenly across the surface, ensuring consistent and effective results.

Designed to fit all standard 3", 5", 6" polishers, this cutting pad is easy to use and requires minimal pressure to achieve professional-grade results. Simply hook and loopthe pad to your polisher and let it do the work - you'll be amazed at how quickly and easily you can restore your vehicle's paint to its original beauty.

Whether you're a professional detailer or a car enthusiast looking to maintain your ride's appearance, our heavy wool cutting pad is a must-have tool in your arsenal. So why wait? Order now and experience the ultimate in polishing power and performance!
Size Options:
Part# 41340-7 3.5" 84mm no centre hole
Part# 41362-7 5.5" 134mm with centre hole
Part# 41372-7 6.5" 159mm with centre hole