Shinemate Beveled Yellow Cutting Pad (3.5", 5.5", 6.5")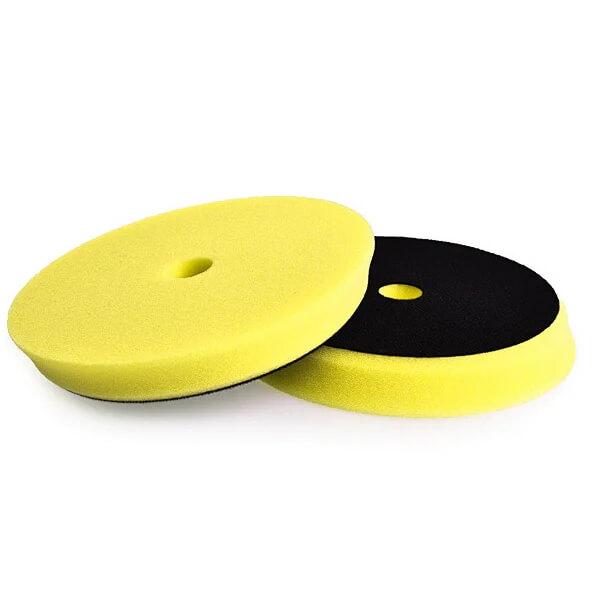 Cool running high-density open-cell for a perfect finish.

Yellow T80 Cutting for 1500~2000 grit.
Shinemate tapered-styled and well-structured pads prevent pad "jello-ing" for increased efficiency without introducing excessive heat from unnecessary pad movement.  Open cell structure with centre cooling hole to keep the pad cool and polishes not drying out prematurely.  Newly implemented adhesive formula prevents pad delamination.
Size/dimensions:

3.5": Foam face 100mm x 25mm thickness x 76mm hood&loop

5.5": Foam face 150mm x 25mm thickness x 127mm hood&loop

6.5": Foam face 180mm x 25mm thickness x 152mm hood&loop
Sold as singles.
34127-1