OG Spec Mosmatic Swiveling Gun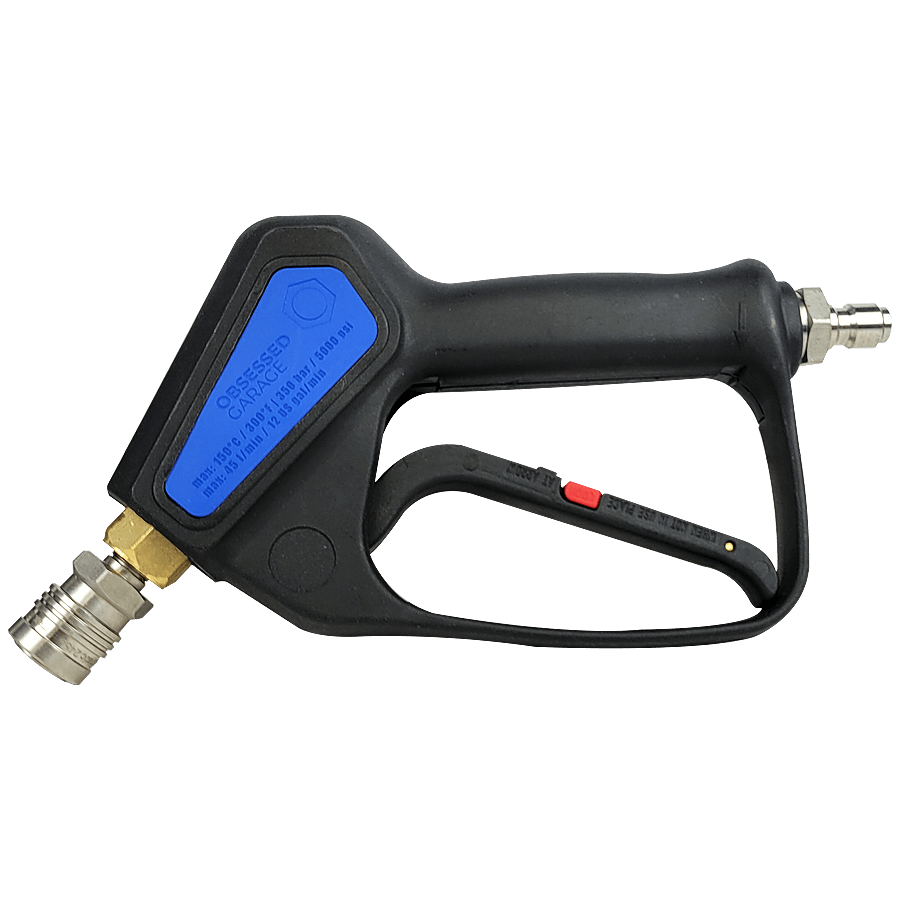 It's the same Mosmatic sprayer you're used to but what makes this one special are these new T304 stainless fittings that are developed by Mosmatic and manufactured to high precision in Europe. The biggest difference between the original and OG Spec sprayer is the integrated swivel and plug which takes about an inch off of the inlet. The outlet is a Swiss-made T304 coupler adding to why this is the best pressure washer sprayer in existence.
OG Spec Mosmatic Swiveling Sprayer
- T304 Stainless Steel Quick Disconnects
- Mosmatic swivel integrated into the sprayer handle
- Low Trigger Force Trigger
- Custom blue faceplate with Obsessed Garage logo
- Max Temperature: 300 °F (150 °C)
- Max Pressure: 5,000 PSI (350 BAR)
- Max Flow: 12 GPM (45 L/min)
- Warranty: 6 months, for manufacturing defects
OG Spec Mosmatic Swiveling Sprayer w/ Mosmatic T304 Stainless Steel QDs
These QDs come preinstalled from the factory on the inlet and outlet.