MTM M407 Spray Gun and 24" Lance Kit 43.0027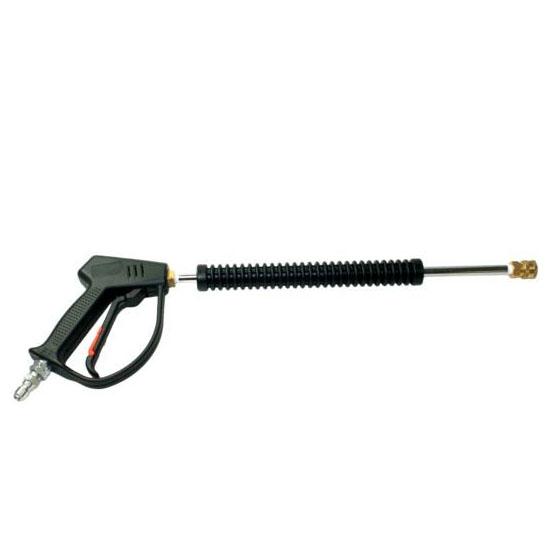 MTM Hydro's 4000 psi M407 Spray Gun Kit with 24" Molded Chrome Plated Wand is the perfect accessory for homeowners and professionals alike.  MTM has taken its best-selling M407 spray gun and coupled it with its durable 18" Molded Chrome Plated Spray Lance. The setup is an industry-standard length and found universally among contract cleaners, wash bays and weekend warriors! The setup was developed specifically for detailers and is intended to allow them access into tight spaces with its compact design.
The gun comes with an attached 3/8" Male Quick Connect Plug installed at the inlet for easy Hose Attachment and 1/4" Quick Connect Coupler at the wand outlet for easy accessory attachment.