MJJC Foam Cannon Pro V2.0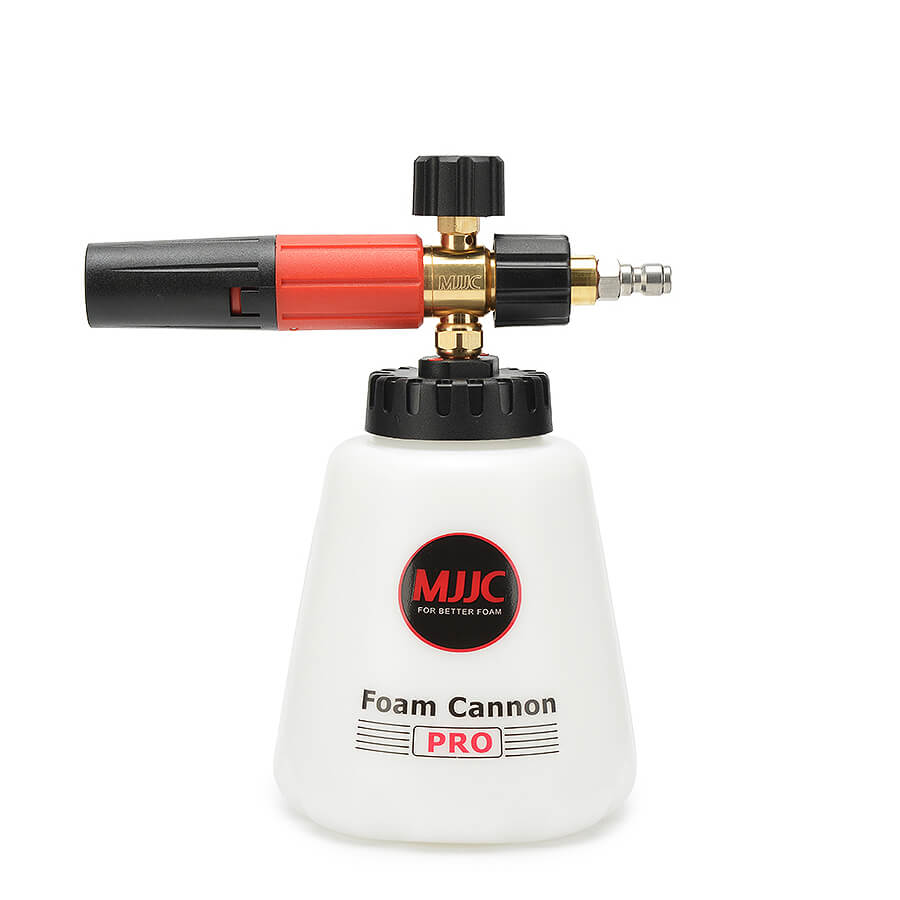 MJJC Foam Cannon Pro V2.0 with 1/4″ Quick Connector Adapter
What's New with the New Generation Foam Cannon Pro V2.0:

This is likely one of the best (if not the best) foaming cannons available.
360 Degree Spray Patterns.
Easier to foam the top and chassis of your vehicle.
Better Foam Fan.
New Generation Foam Technology.
Thicker foam with less shampoo.
Up to 30% thicker foam.
Less noise.
Works with as low as 90 bar (1300 Psi) pressure washers.
New Connection/Fitting.
Easier and faster to attach fitting, no need tape or glue.
New Tank and Cap.
More than 1-litre capacity to wash bigger vehicles.
Easier to attach with foam cannon body.
Tank cap is leakproof even when you put it upside down.
More stable, robust, and durable.
Specifications:
Pressure Range: 1300psi - 3600psi
Foaming Performance: Can be controlled by orifice size
Bottle capacity: 1L
Construction Material: Solid Brass, resistant Nylon (known as PA material), and HDPE bottle.
Comes with 1.25mm orifice in the body and a spare 1.1mm.
QRFLPRO-2