Menzerna Heavy Cut Compound 1000 8oz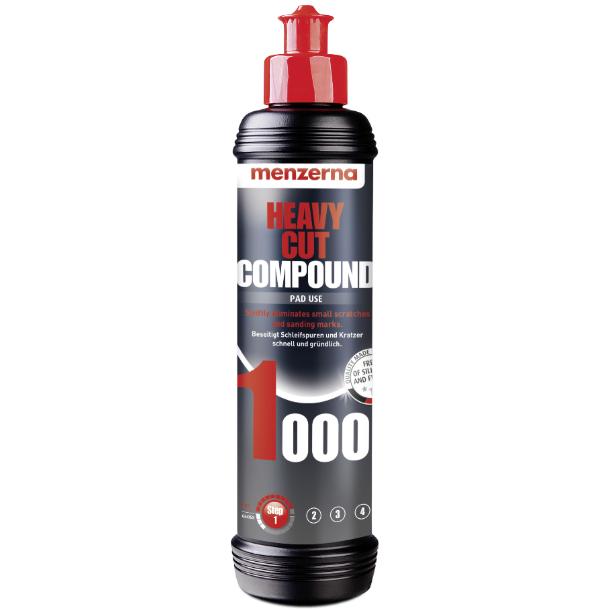 Menzerna Heavy Cut Compound 1000 8oz
Menzerna's foam pad car polish for the fast and efficient removal of sanding marks from automotive clear coats.
Menzerna's heavy cut powerhouse eliminates scratches, over-spray and pronounced signs of use quickly and thoroughly at the best price-performance ratio. Heavy Cut Compound (HCC) 1000, formerly known as Power Gloss 1000 (PG 1000) and S34A, reliably removes 1500 to 2000 grit sanding marks.
Benefits:
– Fast removal of sanding marks
– Even sanding pattern
– High productivity
– No dust Formation
– Silicone-free

For ideal polishing conditions after rough grinding, look no further than the classic, high-performance Menzerna heavy cut car polishing pastes. Scratches, overspray and severe signs of use are removed quickly, reliably and thoroughly, while Innovative and highly abrasive one-step products with the latest polishing technology complete the heavy cut segment. Professional automotive polishes based on industrial process standards maximize efficiency!