Meguiar's D166 Ultra Polishing Wax 16oz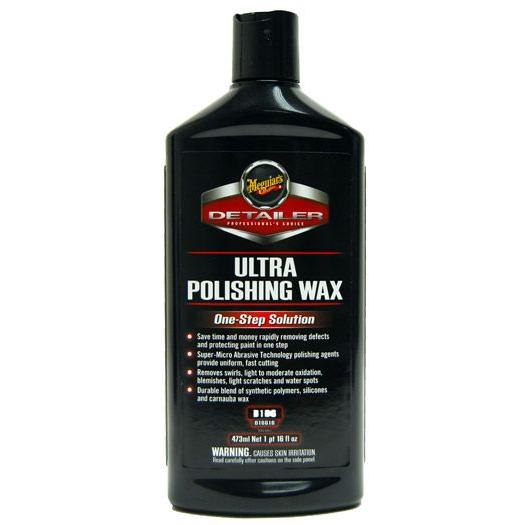 Meguiar's D166 Ultra Polishing Wax 16oz
Meguiar's D166 Ultra Polishing Wax is a revolutionary all-in-one product that will perfect your paint while applying a layer of protection. Using super-micro abrasive technology polishing agents, Meguiar's D166 Ultra Polishing Wax allows for considerable defect removal in just one step while also offering Meguiars' most durable protection from a cleaner wax yet. Perfect for use with both microfiber and foam pads, Meguiar's D166 Ultra Polishing Wax goes above and beyond what you would expect from your standard all-in-one product!


Directions for use:
1. Shake well. Work in the shade on a cool surface.
2. Apply product to your pad or disc of choice and spread evenly across the entire surface. Work a 2x2 area at a time, applying light to moderate pressure.
3. For each successive pass, apply just 3-5 drops of product to the pad/disc surface and work the area with overlapping passes until high-gloss surface is achieved.
4. Remove residue with a microfiber buffing towel.