GYEON Q²M Primer 120ml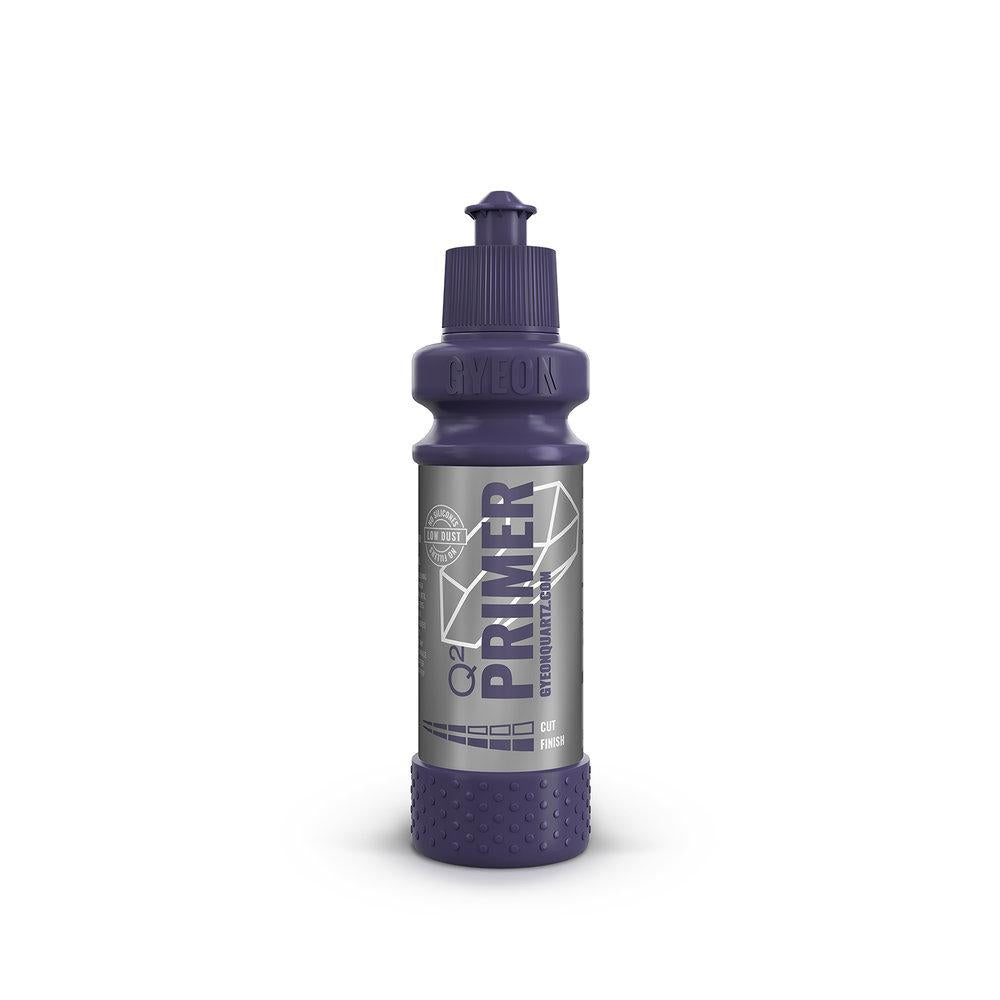 GYEON Primer 120ml
Advanced quartz technology combined with user friendly characteristics
Q² Primer is an ultra-light finish and SiO2 primer. It provides superb pre-coating surface preparation and an incredibly glossy finish. Its main aim is to perfect the finish on the paints which are hardest to work with, dramatically reducing the risk of scratch marks during the final wipe off before coating. Q² Primer leaves a smooth and slick surface, ready to coat.
CLEANS AND PREPARES ALL TYPES OF PAINT
Q² Primer is a unique formula preparing the paint's surface before coating without the need for any product removal. It will provide incredible gloss and a clear, high quality finish, ready to be coated with any quartz coating.
ADVICE ON APPLICATION AND PRECAUTIONS
Work with a polishing machine of your choice. Spread at low revs. Work until fully diminished at medium revs. Wipe off with an HQ microfiber. If you're willing to coat immediately after use, wipe surface with Q²M Prep after at least 15 minutes since Q² Primer has been used. Coating might be applied directly on Q² Primer without Q²M Prep wipe down after 24 hours.
CUT:   ★★★
FINISH:      ★★★★★★