Gtechniq Detailing Brush Set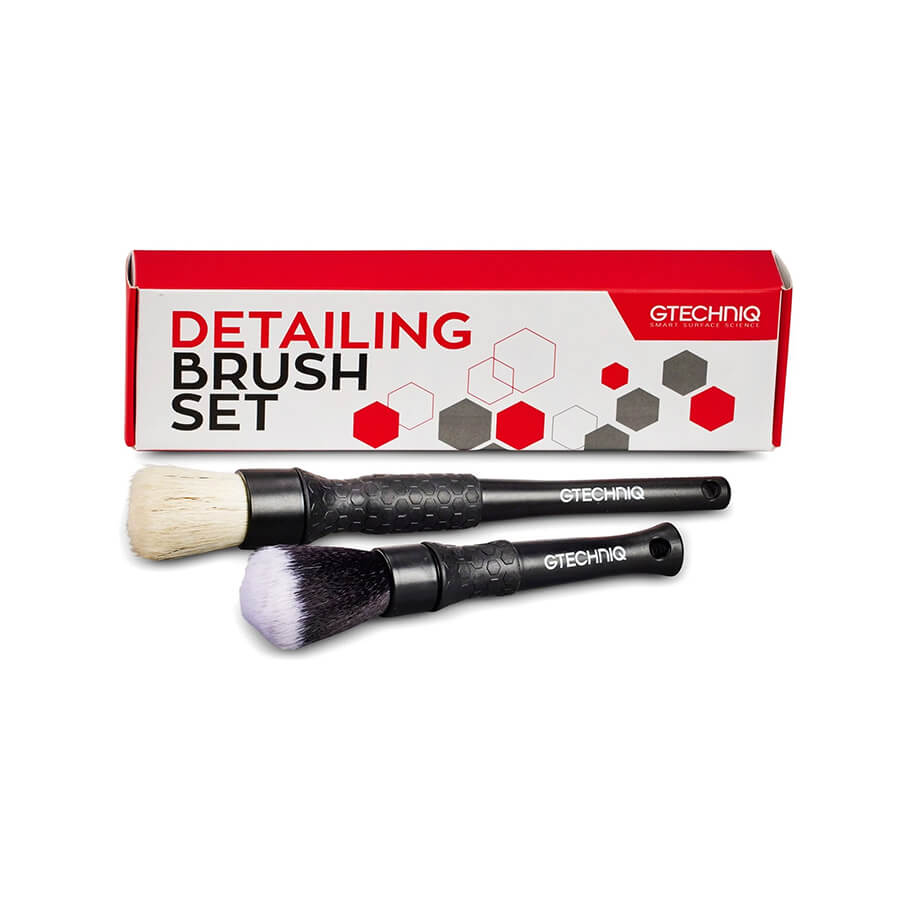 This Detailing Brush Set contains two detailing brushes designed for exterior and interior use. The handles of both brushes are constructed of heavy-duty plastic making them highly durable. The rubberised grip ensures that each brush is well balanced, giving the user greater control whilst detailing.

Exterior Brush (white bristles)
The white hog hair brush has been specially designed with shortened bristles to allow for deeper cleaning. It is resistant to
both acid and alkaline chemicals. The shortened bristles make this brush ideal for cleaning wheels, wheel barrels, plastic
trim, badges and other intricate surfaces.

Interior Brush (black bristles)
Specifically designed for interior surfaces, the softer synthetic brush uses split fibre technology giving it an ultra soft finish.
These super soft bristles are designed to safely clean dust and dirt from instrument clusters, vents and centre consoles.