Fireball Tar & Rubber Remover 4L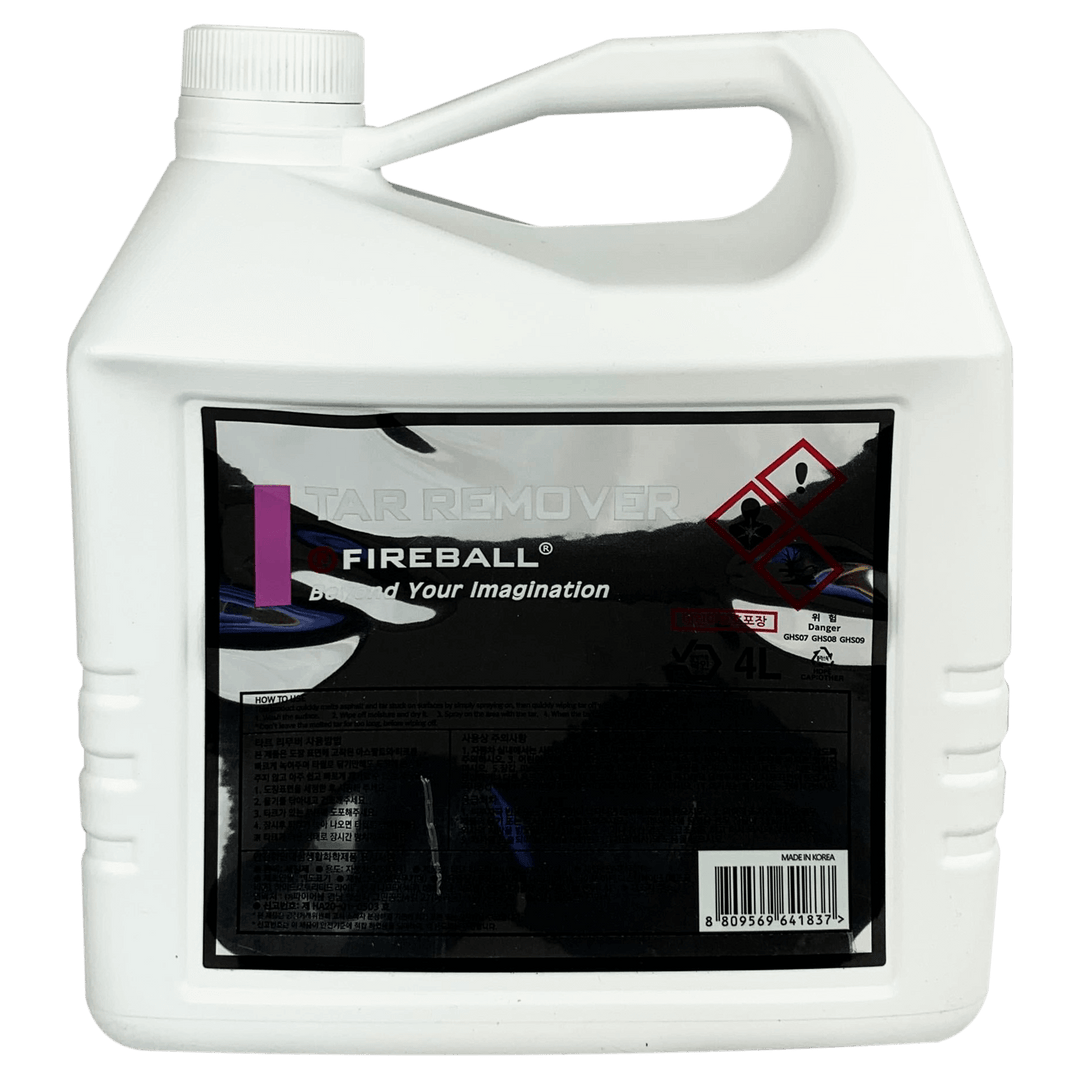 For organic sap, road tap, exhaust soot and race rubber!
Solvent-based formula makes quick removal of caked-on road tar, sap, exhaust soot and burnt rubber.  Can be used on PPF and plastic surfaces, but do not let dwell for too long or can cause hazing.  Safe on painted surfaces, wheels, chrome etc.  Follow up with a soap wash after Tar Remover.
Iron and Tar removers are commonly used before claybar, by stripping majority of the grit off the paint, making claying faster and safer.
CANNOT SHIP TO THE US.  Canadian customers only.