Dr. Beasley's Salt Chisel 12oz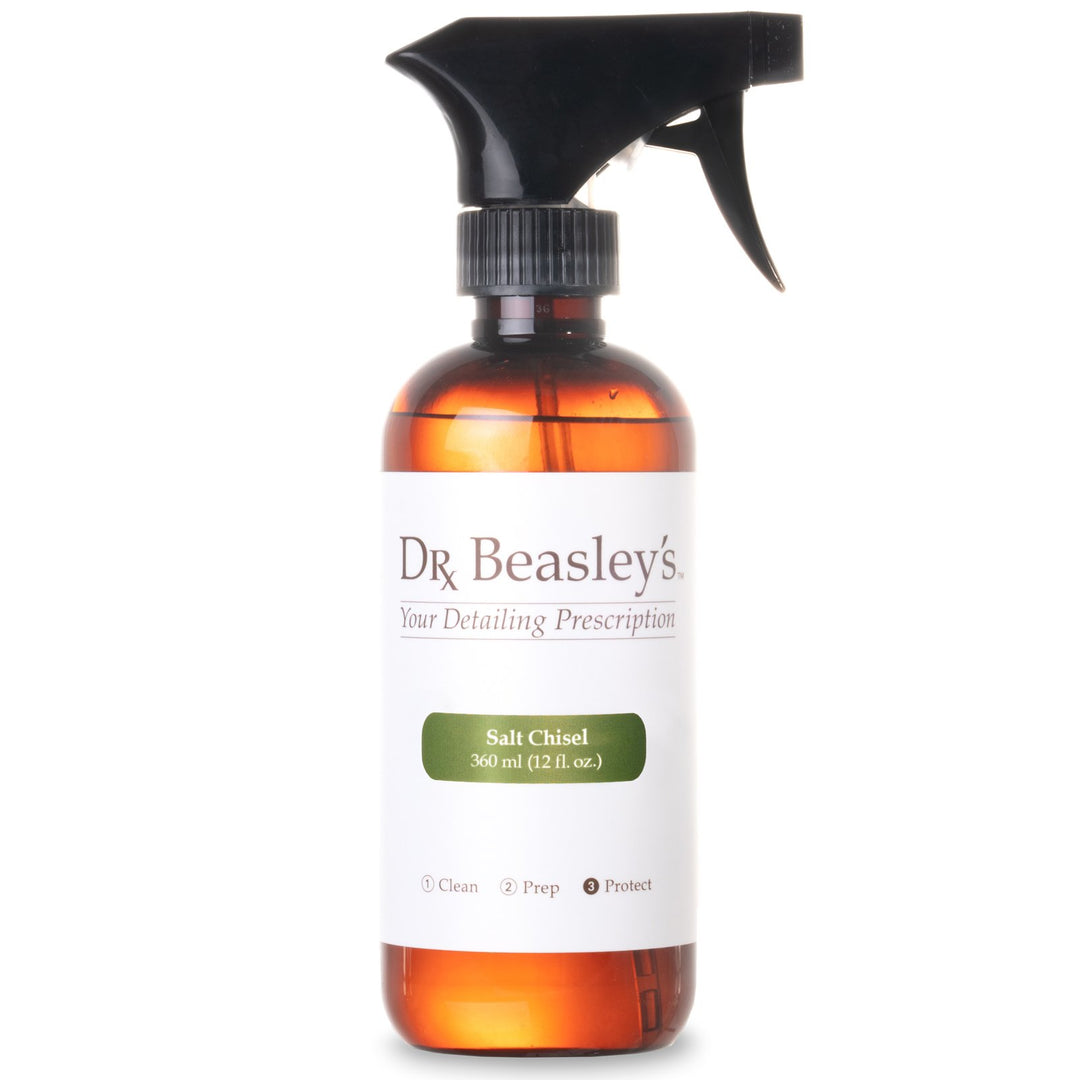 Dr. Beasley's Salt Chisel 12oz
SALT CHISEL breaks down salt stains on carpeting & upholstery so they can be easily removed. Restores texture and appearance to even heavily salted carpeting.

BREAKS DOWN SALT STAINS Intensive formula targets and breaks down salt for easy removal

RESTORES TEXTURE Removes salt stains to bring back softness to carpeting & upholstery

SPOTLESS REMOVAL Clear solution leaves behind no residue for a perfect clean

SNOWY WEATHER ESSENTIAL Perfect for removing road salt stains on mats & seats



Gets Rid Of Salty Carpet Stains

Formulated to target salt and break it down at the chemical level, making stains easier to remove.

Restores Soft Texture To Upholstery

Brings back softness to carpeting and upholstery as salt stains are removed from the fabric.

Leaves No Trace After Cleaning

Lifts out every last bit of salt to ensure a spotless surface after removing stains.

Must-Have For The Winter Months

Salt Chisel obliterates road salt stains to restore mats and seats to their original appearance.

Pro-Level Results

We created Salt Chisel with detailing pros in mind, so you're getting a professional-style product that real detailers use everyday.

Works Right Before Your Eyes

Once Salt Chisel hits a sodium-based stain, you instantly start seeing it going to work, foaming as it dissolves the salt for fast and easy removal.

How it Works

Salt Chisel targets sodium-based stains, breaking them down at the chemical level so they can be removed with ease.

DIRECTIONS
Application Instructions

Spray on to salt contaminated carpeting or upholstery, saturating the material.
Allow product to break down salt.
If needed, brush material to release salt content.
Using a fresh microfiber towel, wipe away remaining excess.