Dr. Beasley's Interior Cleanser 12oz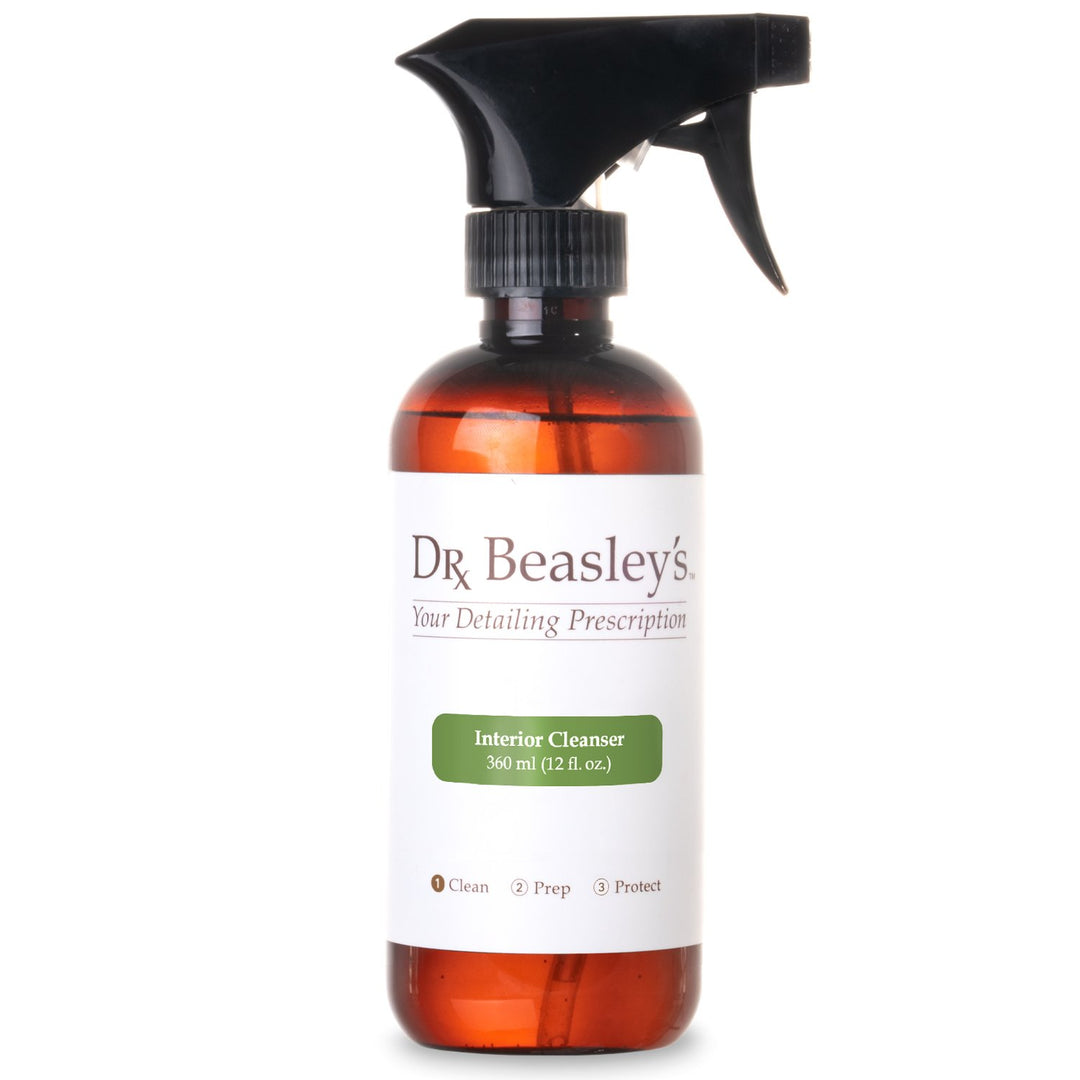 Dr. Beasley's Interior Cleanser 12oz
Interior Cleanser is a multi-purpose cleaner designed to remove embedded organic contaminants like dirt, oil, and food. It's perfect for any plastic interior feature, from vinyl to faux leather.

Deeply penetrates to remove organic contaminants
Safe to use on plastic, vinyl, and composite seats, dashboards, consoles, and steering wheels
Keeps plastic looking fresh


Why Interior Cleanser?

You know Interior Cleanser is an effective cleaner for your car's interior plastic. But what makes it so effective?

Eliminates Organic Contaminants

Your car's interior plastic surfaces are practical magnets for sweat, body oil, food grease, you name it. All of these contaminants embed themselves in the surface, leaving unsightly stains and a faded appearance. Ridding your dashboard of these blemishes can be a pain – unless you have Dr. Beasley's Interior Cleanser. Formulated specifically to break down and eliminate organic contaminants, Interior Cleanser pulls these substances out of the surface entirely so they can be dissolved with the wipe of a microfiber towel. It's sure to be a go-to for any interior plastic tidying.

No Oily Residue

Many multi-purpose interior cleaners leave your plastic with a greasy film that's frankly unappealing. For a matte, non-oily appearance, Interior Cleanser is the way to go. When you go to dry, you'll get all of the product off, no slimy excess remaining – just solid, pristine plastic.

Keeps Plastic Looking Fresh

Some cleaners are harsh on plastic, fading their appearance and weakening their durability. That's why we formulated Interior Cleanser to be as gentle as possible on plastic while still retaining powerful cleaning abilities. Your plastic will stay looking as fresh as the day you drove your car home, no matter how much product you use.

How Does It Work?

When spread onto a plastic surface using a clean microfiber cloth, Interior Cleanser lifts out and eliminates organic contaminants to restore the plastic's appearance.